Kasabian frontman
Tom Meighan
has welcomed his first child.
The musician's girlfriend Kim gave birth to their daughter Mimi Malone Meighan a few weeks ago, it has been confirmed.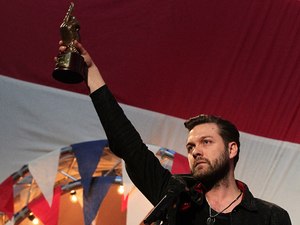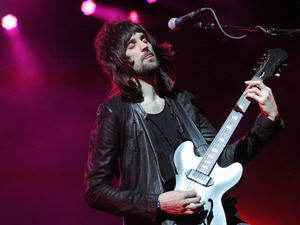 His bandmate Sergio Pizzorno revealed the baby news after the
Soccer Aid charity event at Old Trafford on Sunday
(May 27).
Pizzorno scored a brilliant chip over David Seaman during the match, and was also voted 'Man of the Match'.
Will Ferrell was reportedly among several Soccer Aid stars who toasted Meighan's first child at the charity event's after party at Manchester's Lowry Hotel.
"[Ferrell] put his little one to bed then came out for a night out with all the lads," a source told
The Sun
. "He toasted Serge's goal and the latest member of the Kasabian family.
"Tom is a massive film fan so a message from Anchorman is up there with owning Elliott's BMX from ET.
"Will was holding court at the bar all night. He had the boys in stitches. Joe Calzaghe, Michael Sheen, Kenny Dalglish and Ian Rush were there to the bitter end.
"The bar closed at 4am - but they'd have been around a lot later if the staff had let them."
Kasabian recently
stated that they are hopeful of cracking America
.
Watch Sergio Pizzorno's goal at Soccer Aid below: