Chris Evans
missed his Radio 2 breakfast show this morning to be present at the birth of his second child.
His
One Show
co-presenter Alex Jones was required to step in and take over at the last minute, as the 42-year-old radio presenter's wife went into labour late yesterday evening.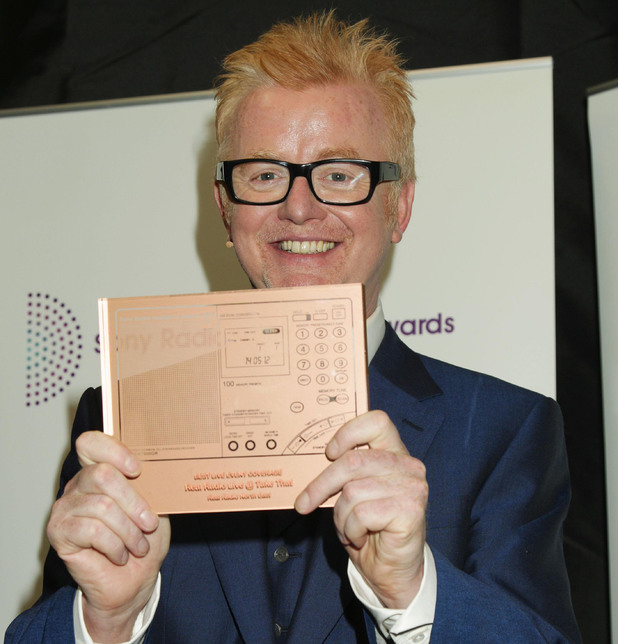 Evans had planned to present his show live from the Hay Literary Festival in Hay-on-Wye, Wales,
BBC News
reports.
An emotional-sounding Evans called into the show later to announce the birth of Eli Alfred Michael Evans, who arrived at 4.52am.
Talking to listeners, he said: "Once upon a time, there was a silly radio DJ who went to Wales when his wife was four days overdue with their second child, thinking both mummy and baby might hold on until he returned.
"But of course he was completely wrong, as usual, and two hours after he arrived on Thursday evening, he beat a hasty retreat."
Evans's breakfast show is the most popular in the country, and recently
extended its lead over his nearest rival Chris Moyles by over 2m listeners,
with 9.23m listeners compared to Moyles's 7.1m.
Evans also won
'Music Personality of the Year' at this year's Sony Awards
.
Jones confirmed that despite his earlier absence, Evans will be back to co-present tonight's edition of
The One Show
.