24
Showbiz News
Kerry Katona performs Atomic Kitten songs at gay pride festival
Kerry Katona
has launched her pop comeback at a gay pride festival.
The 31-year old former Atomic Kitten star appeared on stage at Birmingham Pride, treating the crowd to a selection of tunes from her old girl band.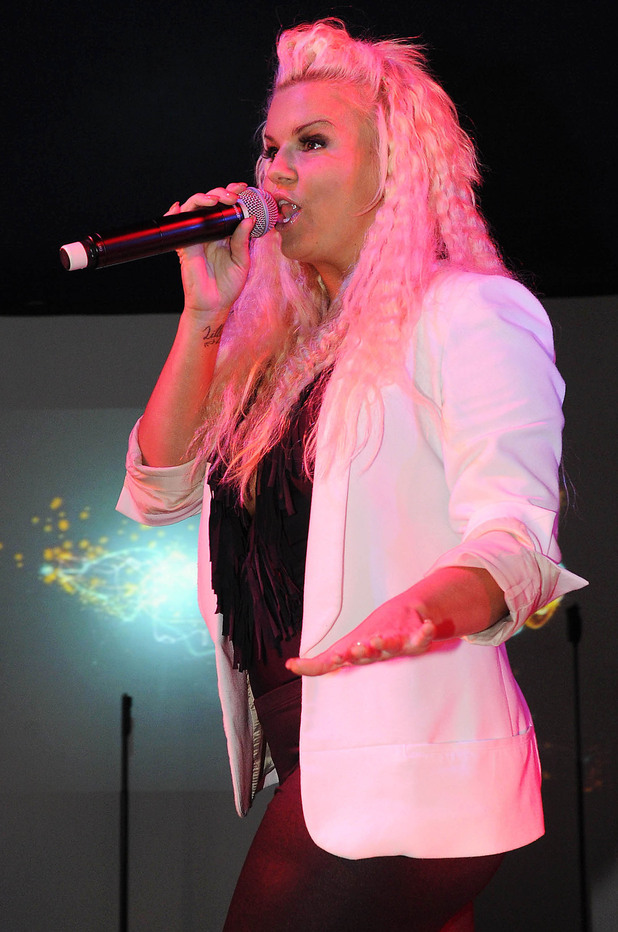 The Sun
reports that the mum-of-four was also joined on stage by some of her children.
There were rumours earlier in the year that
an Atomic Kitten reunion at this weekend's Jubilee concert
may have been on the cards.
The plans were halted, however, by
Jenny Frost refusing to rejoin the band if Katona was involved
.
Katona hit back, arguing that as a founding member of the band
she should be part of any reunion
.
Watch Kerry Katona perform 'I Want Your Love' with Atomic Kitten below: