3
Showbiz News
One Direction 'to lend voices to online cartoon'
One Direction
are reportedly in talks to star in their own cartoon series.
The British boyband were recently animated by
Archer
's Mark Parsons in
the online video The Adventurous Adventures of One Direction
, which has now had over five million hits on YouTube.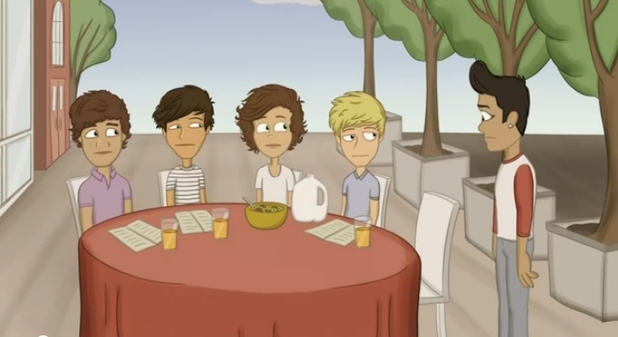 The singers are said to be big fans of the one-off video, which sees them turn into
Power Rangers
style superheroes.
"We loved it, and there might be some more cartoons with our voices in the future," Liam Payne is quoted as saying in
The Sun
.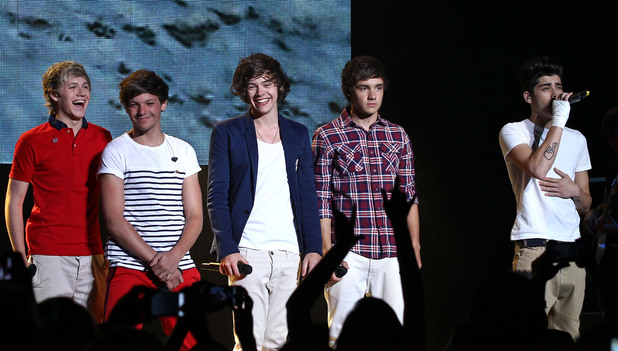 It is not currently known if Parsons may make a whole online series or whether it could make the leap to TV.
One Direction recently
featured in an episode of Nickelodeon's iCarly
. However, they
ruled out the possibility of launching their own weekly show
.
The group are tipped to
release their second studio album in November
.
Watch
The Adventurous Adventures of One Direction
below: