Katie Price
has said that she feels sorry for her ghostwriter.
The glamour model has released four memoirs and eight novels under her name, with all books penned by her associate Rebecca Farnworth.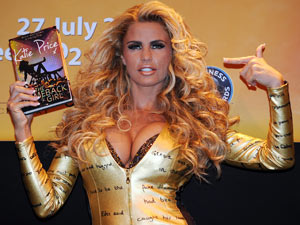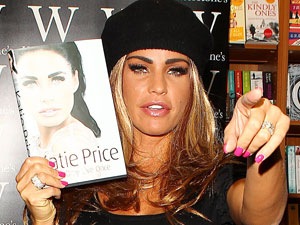 "I feel sorry for Rebecca," Price told
Woman's Hour
on BBC Radio 4.
"She's been with me about 10 or 11 years. I speak in the dictaphone."
She added: "You've definitely got to have a talent to sit there and write the book. I mean she's amazing at it.
"So, I come up with the plot, and then we go through each chapter together. She fills out the bits. She's just amazing how she does it. She really is good."
Price has previously admitted that
she is "not a writer"
and noted how her novels sometimes reflect her life.
She has also put her name to the
Perfect Ponies
and
Mermaids & Pirates
children's series and 2009's fashion guide
Standing Out
.
Soon after the release of 2010's
You Only Live Once
, Price
confirmed that she had started work on the follow-up
, adding that the series of memoirs were "every two years... it's like a diary I do".