0
Showbiz News
Chris Brown, Drake 'brawl' nightclub W.i.P. loses liquor license
The club where
Chris Brown
and Drake allegedly brawled two weeks ago has lost its liquor license in the wake of the scandal.
New York City's W.i.P. was the sight of
an altercation between Brown and Drake's entourages
that left several bystanders injured on June 13.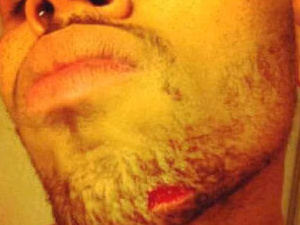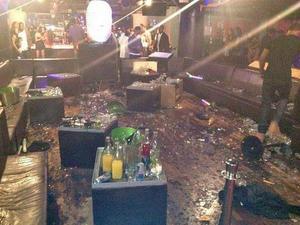 The nightclub was
temporarily shut after the brawl
and was
cited for 13 code violations
by the State Liquor Authority (SLA) earlier in the week.
An edict was issued by the SLA on Tuesday (June 26) that "effective immediately... no alcohol can be served or consumed on the premises" of W.i.P., according to
TMZ
.
The SLA claimed that W.i.P. had become "a drain on police resources" due to various drug, security and noise violations in the last several months.
NBA star Tony Parker has
filed a $20m (£12.8m) lawsuit against W.i.P.
after suffering a scratched cornea in the fight. The injury has
thrown his participation in the London Olympics into doubt
.
A W.i.P. spokesperson has not yet commented on the SLA ruling.