106
Showbiz News
Tulisa clashes with Dappy: 'Talent speaks for itself you little s***'
Tulisa Contostavlos
has criticised her cousin Dappy on Twitter.
The 'Young' singer stated that she does not "condone" her former N-Dubz bandmate's "latest hype", referring to his controversial new single 'Tarzan 2 (I'm Coming)'.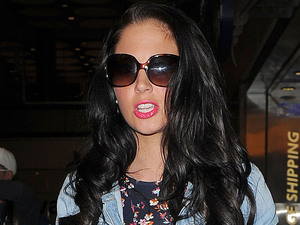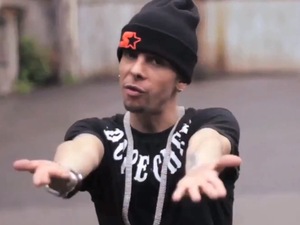 The song features Dappy
dissing several celebrities and artists
, including Alexandra Burke, Simon Cowell and Tinie Tempah.
Contostavlos
tweeted
: "Just puttin it out there..dont involve me in dappy's latest hype, I don't condone it in anyway.N its a shame I'm not around 2 control him (sic).
"I told u hes a nut,I dealt wid this 4 13 years.I just hope people realise hes simply lost his mind since B's death..that's all,4 his sake."
Dappy
responded
: "I just wanna say, i will always back ANYTHING u do....Love u T...#BLOODSTHICKERTHANWATER xx"
Directly messaging her cousin, Contostavlos
added
: "Stop cussin peeps out 4 ratins!talent speaks 4 itself u little s**t.Wen will u bloody learn!wen we unite Im gettin u back in shape."
He
replied
: "Now why would u say that,,,i cant believe u T...Why would u say this about my work..Just so u can keep cool with your xf job.
"Sad really....Guess im on my own again......F**k x factor"
Finally, she
said
: "Ur a talented little f**ker with to many issues!sort it out daps friggin sort it out!!!"
Dappy has almost entered the iTunes top 20 at the time of writing, after going on sale earlier today (July 3).
Watch the music video for Dappy's 'Tarzan 2 (I'm Coming)' below (adult content):