Peter Andre
has described criticisms about him and his new girlfriend Emily MacDonagh as "irrelevant".
The reality TV star stated that he was surprised after reading comments about the 17-year age gap between himself and the medical student.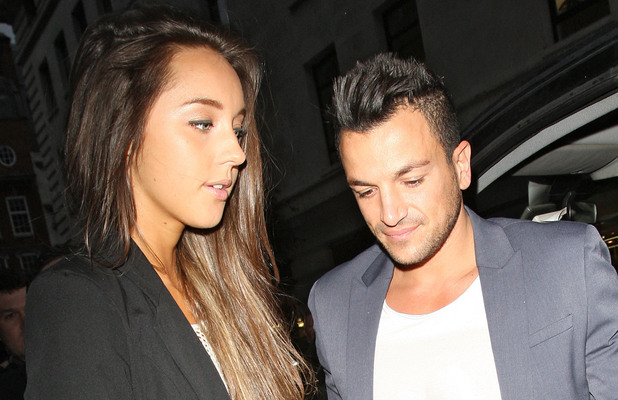 "A lot has been made of the age gap between us but she turns 23 this week and we don't even think about the age difference - it's irrelevant," he wrote in his
New
column.
"I'm really, really happy and although it's very early days with Ems and we're just seeing how it goes, she's a beautiful girl and I'm loving spending time with her."
The singer, 39, first
appeared in public with MacDonagh, 22, at the London premiere of Magic Mike
earlier this month.
Talking about their relationship, he continued: "I took Emily, or Ems as I call her, to see
Ghost: The Musical
last week, and she absolutely loved it.
"It's one of the best shows I've ever seen and I really wanted her to see it. She cried twice, bless her. It's very emotional.
"Afterwards, we went out for a meal at Thai Square in London's Trafalgar square and it was one of the best nights out I've had in a long time."
He added: "She's so clever and a real museum fan so, before we went to the theatre, we spent the day at the Science Museum.
"It was amazing. I haven't been to a museum in about 15 years but it was incredible and I want to go back soon as there's so much to see."
Andre met MacDonagh after he was treated by her father Ruaraidh to remove kidney stones in 2010. The singer has since supported his Health Improvement Project Zanzibar charity.