0
Showbiz News
'Bachelorette' Emily Maynard, Jef Holm begin Africa trip?
The Bachelorette
stars
Emily Maynard
and Jef Holm have apparently left for their humanitarian trip to Africa.
The couple, who
got engaged on the show's season finale
, announced on
After The Final Rose
that they were
planning to go to the continent to work on projects
such as building wells.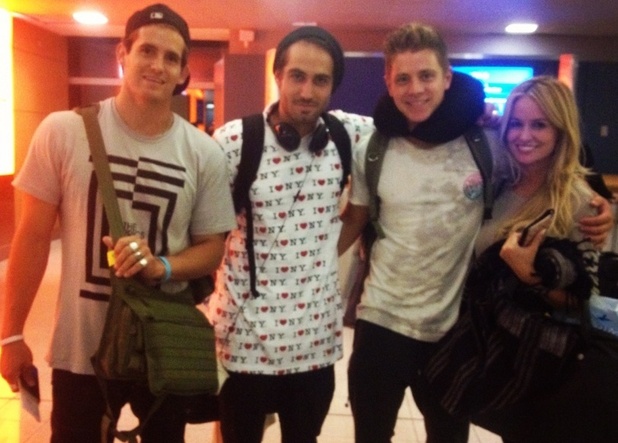 Holm has now posted a photograph on his
Twitter
page which appears to show himself, Maynard and two friends embarking on their journey.
"Emily Maynard & I are going to Africa to help change people's lives," he wrote. "I couldn't love her more. She's my best friend."
Holm - whose company People Water builds wells across the world - has
previously praised Maynard's enthusiasm for the trip
.
"It was cool because right when she found out she was coming with us, she went out and got tons of toys and games for the kids in the villages that we'll be visiting," he said. "She's awesome - she's just jumping right in and wants to help out as many people as she can."
> The Bachelorette Emily & Jef Q&A: 'Our wedding will be magical'
> The Bachelorette's Emily Maynard: "Love is worth the chaos"
> Bachelorette Emily Maynard: "I'll take Jef Holm's last name'
> Read more coverage of The Bachelorette