2
Showbiz News
Robert Pattinson 'wants to meet Rupert Sanders wife' after affair
Robert Pattinson
reportedly wants to meet up with Liberty Ross.
The British actor is said to be "looking for answers" following his
girlfriend Kristen Stewart's affair with Ross's director husband Rupert Sanders
.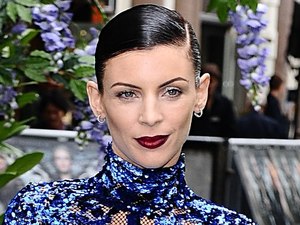 Stewart recently confirmed that she had a "momentary indiscretion" with Sanders, but Pattinson allegedly fears
it may have actually lasted for months
.
"He needs to know for his own peace of mind if theirs was just a fleeting moment," a source claimed to
The Mirror
.
"He hopes Liberty can help him find the answers he so desperately craves."
Ross has reportedly stated
that she will stay with her husband
over the affair, and Pattinson is said to be looking for her side of the story.
The source added: "Nothing is very clear at the moment, but perhaps a meeting would lend some clarity to the situation. He needs to know the truth."
Stewart reportedly
did not have sex with Rupert Sanders during their fling
.
Photo gallery - Kristen Stewart and Robert Pattinson: