Ashley Cole reportedly attended the same club as two Girls Aloud members at the weekend.
The ex-husband of Girls Aloud's
Cheryl Cole
is said to have been spotted at the Rose Club in West London with a group of friends.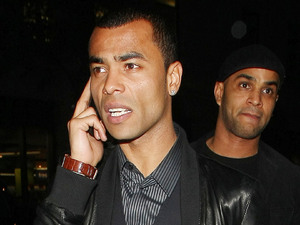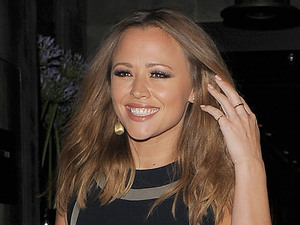 Soon afterwards, Kimberley Walsh and Nicola Roberts also showed up at the club, celebrating Walsh's sister Sally's birthday.
The girls had booked a booth just three tables away from Cole's party, reports
The Sun
.
A source said: "Ashley and his group were already settled in when the girls arrived.
"One of his friends saw them coming through the door and headed over straight away to warn him. He knows that Nicola and Kimberley are two of Cheryl's closest friends and that it would not be a good idea for them to cross paths.
"Fortunately, the girls' group was very tipsy and just concentrating on having a good time.
"Nicola and Kimberley both have long-term boyfriends. That means they weren't heading off round the club trying to find boys to chat to so they didn't realise he was there for a while."
Ashley and Cheryl Cole were for a short period
rumoured to have got back together last summer
.
Cheryl Cole has allegedly agreed to
not write much about her ex-partner in her upcoming autobiography
.