Imogen Thomas
has revealed that she was "hysterical" following her recent baby scare.
The former Big Brother star, who is
three months pregnant
, was
rushed to hospital twice
in less than 24 hours after suffering from bleeding.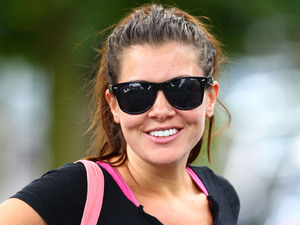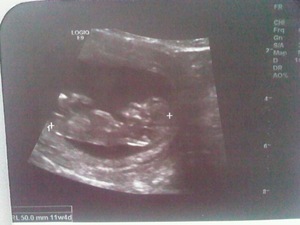 "I was hysterical. I kept thinking, 'This is it'. [We're] fine now. My first internal scan on Tuesday showed the baby was okay, thank God, but then I started bleeding again when I got home," she told
New
.
"I went back to the hospital first thing this morning [Wednesday] and they gave me another internal scan and the baby was still fine. He was kicking away. He's so active.
"I have a tilted womb so there's a lot of pressure on it and that's why I'm big at three months. But hopefully, it will tilt back by the time I'm due. It's very rare - only 10% of women have it."
Thomas recently slammed the
"vile" Twitter users
who send her abuse.