Caroline Flack
has become an official ambassador of the Teenage Cancer Trust.
The TV presenter has been involved with the trust for several years, recently compering Florence + the Machine's set for the charity at the Royal Albert Hall.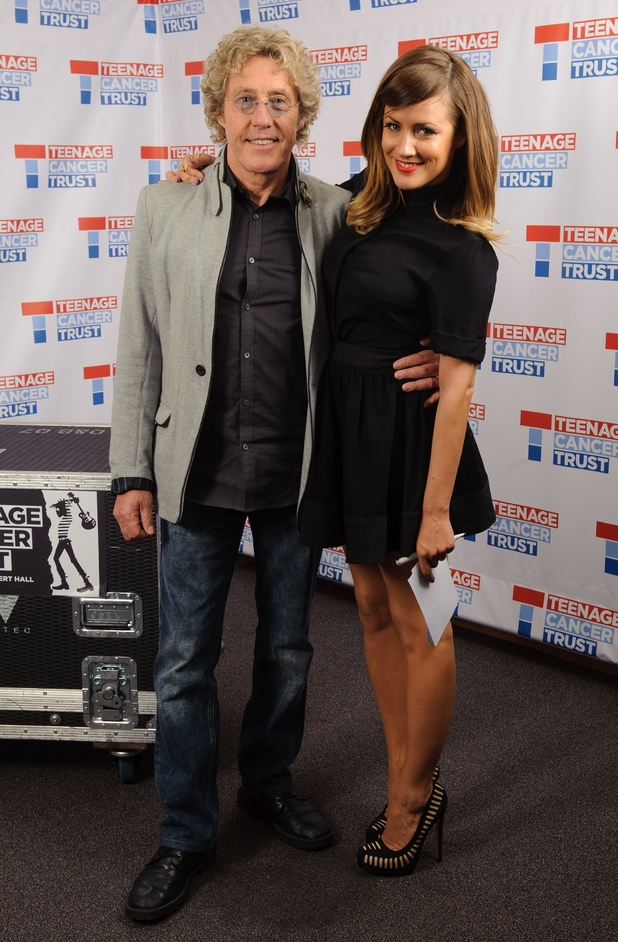 (L-R Teenage Cancer Trust patron Roger Daltrey of The Who, Caroline Flack)
"It's an incredible charity and the young people are really inspiring," Flack said.
"There never is a good time to get cancer but during your teenage years seems particular cruel."
She added: "When all your mates are out discovering everything life has to offer, these guys are isolated and alone in hospital with their lives on hold.
"Teenage Cancer Trust brings them together so they can support each other and makes sure that cancer doesn't stop them being teenagers.
"I'm really pleased to do anything I can to support the work of Teenage Cancer Trust."
Teenage Cancer Trust director of fundraising Siobhan Dunn added: "We're honoured that Caroline Flack has agreed to be an official ambassador for Teenage Cancer Trust.
"We're really looking forward to getting her more involved with our work."
Other famous trust supporters include Liam and Noel Gallagher, Kasabian, Kevin Bridges, Edith Bowman, Eddie Redmayne and Jameela Jamil.