Zara Phillips
has said that her Olympic silver medal was the 'best present' for her wedding anniversary.
The equestrian celebrated her one-year anniversary with husband Mike Tindall on July 30 but their plans had to be halted as she took part in the cross-country section of the Eventing team competition.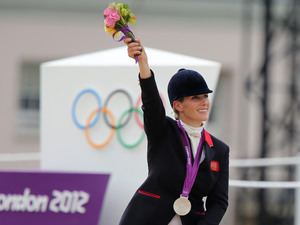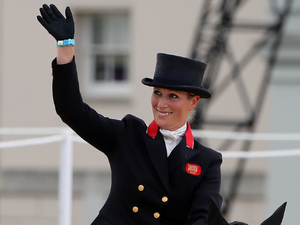 Rugby player Tindall said: "To be honest, the best present for both of us was her going clear that day in the cross-country in the park.
"I managed to get a card from the local supermarket in Greenwich the day before, when she was doing the dressage.
"I couldn't find a proper card shop but at least I bought her a nice bunch of flowers from Greenwich market."
However, Tindall revealed that his wife was a "little down" that Team GB failed to scoop gold as she blamed her performance in the first round of show jumping for missing out on first place.
He said: "Zara was a little down at first and thought she was responsible for Britain failing to win gold. But medals are won and lost over three days and there were all kinds of other reasons - such as William Fox-Pitt's time faults in the cross-country - why we didn't end up with gold.
"After a day, the disappointment of not winning gold turned into delight she had won silver and since that day I've hardly seen her without it."