Cheryl Cole
has described herself as "very happy" when quizzed on
The Jonathan Ross Show
about her
reported new boyfriend Tre Holloway
.
The Girls Aloud star was coy about the relationship in the interview with Ross, to be aired tonight (September 8) on ITV1.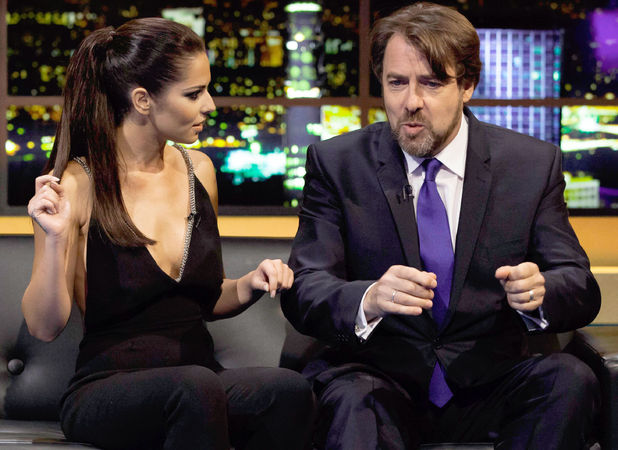 The host, commenting that Cole looked "pretty happy" and "in quite a relaxed place", went on to ask: "Why is that? Is there someone new in your life?"
Initially, Cheryl joked: "It's you, Jonathan. You're making me feel very comfortable and relaxed."
"Are you single at the moment?" Ross pressed, but Cole diverted him with the comment: "Single? I have a single out right now."
"Have you got a boyfriend?" an audience member then shouted out, with Cole replying: "I am having a lot of fun right now and I'm a very happy person."
Cole also discussed her recent
minor car crash with will.i.am
, which left her
with her arm in a sling
.
"I'm actually absolutely fine," she said of the accident. "Will has a neck brace on but he's also fine."
Asked what she had said to her driving companion, she explained: "I said to Will, 'Well, that was a f**king stupid thing to do'."
When Ross queried whether Cole would let her drive him home again, she quickly responded: "No. Never."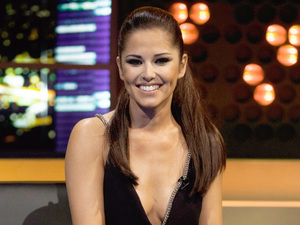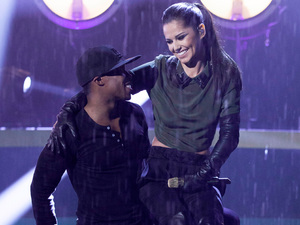 The full interview will be aired on
The Jonathan Ross Show
tonight (September 8) on ITV1 at 9.55pm.
Watch Cheryl Cole's video for 'Under the Sun' below: