Katie Waissel
has married her American model boyfriend Brad Alphonso.
The pair
previously announced their engagement
in July and the former
X Factor
contestant posted a photograph of the newlywed couple today (September 11) via
Twitter
.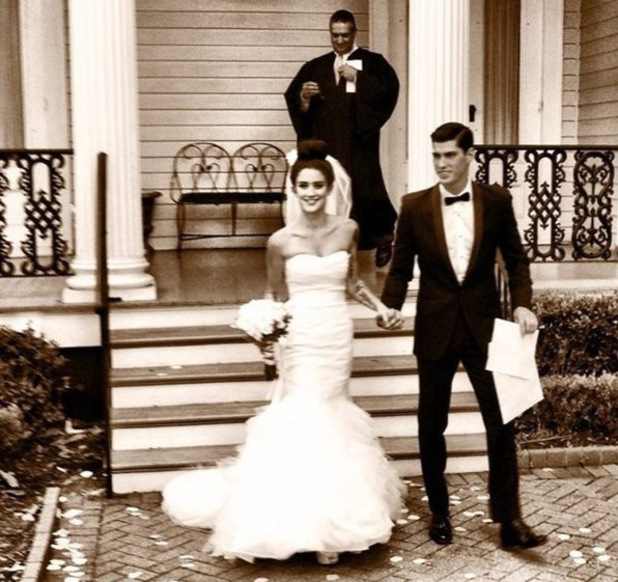 "I have never smiled so much in my life! So proud, so happy, so in love, so excited!! @Brad_Alphonso," Waissel said.
"So excited I couldn't help it,candid friend shot#mostamazingdayofourlives yey!Hehe I'm still blushing!"
On September 9 she had said: "Getting ready for the most magical day of my life#happiestgirlintheworld."
Alphonso
added
: "Saints game in the morning , wedding in the evening, party all night!!!! @katiewaissel24 #loveyou."