Jeff Brazier
has admitted that he feels he is "failing" his children with the late Jade Goody as they develop a "rebellious streak" over the loss of their mother.
The presenter and
Dancing on Ice
contestant revealed that 9-year-old Bobby and Freddy, 8, have recently been getting in trouble at school, for which he feels "guilt".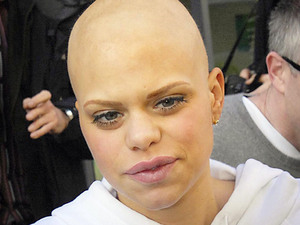 "Right now I am experiencing a feeling that I hope disappears rather quickly for I feel like I am somehow failing the children," Brazier wrote in
The Huffington Post
.
"I must be, or why would they both be misbehaving so much at school? I have to look at what's going wrong at home in order to improve their situation in the classroom. Am I too soft, too strict? Do I mention mum enough? There are so many factors to consider in order to strike the right balance."
Brazier added that he is fighting hard to ensure that his sons don't suffer because of "the anger and frustration" caused by Goody's death from cervical cancer in March 2009.
> Jeff Brazer: 'Nicola T won't replace Jade Goody as kids' mum'
"I put a lot of pressure on myself to steer these children through their education, managing their grief as we go so that they go on to great things as great people," he said. "Exclusion from the class as a whole isn't part of that blueprint.
"I stop myself from being too negative by reminding myself that love will prevail and as long as they know I'm there for them we will come through this okay."
Brazier said earlier this year that he is "nervous" about his and Goody's children
becoming a target for the media
as they get older.