David Walliams
has said that gay rumours will always follow Simon Cowell, despite him being heterosexual.
The
Britain's Got Talent
judge explained that there is simply no point worrying about hearsay and speculation when it comes to sexuality.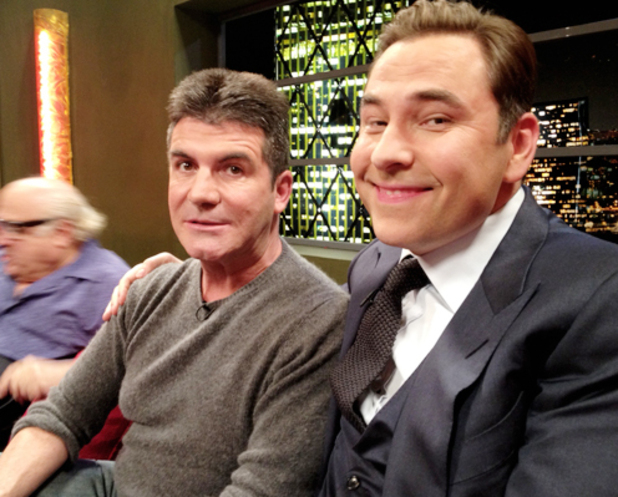 "I work with Simon Cowell - a lot of people say he's gay. He's not but it will follow him until the day he dies. What's the point of worrying about it?" Walliams told
Metro
.
"There's nothing wrong with being gay, so if people say I am, it doesn't bother me. I'm not going to sue about that. I'd sue if people said I was a rapist."
Speaking of a newspaper running a 'gay-o-meter' feature about him, he added: "If you take the mickey out of people, you have to be able to take it back.
"When I was on the Parkinson show and kissed Will Young, the gay-o-meter exploded. I thought it was really funny. I was interested to see where it was swinging."
Walliams recently revealed that he
had "gay experiences" while growing up
.
New!
Digital Spy
breakfast show - watch Anna Williamson discuss the day's biggest stories including Robbie Williams's tour, the Girls Aloud reunion and more: