Jimmy Savile
's appointment as 'voluntary assistant entertainments officer' at Broadmoor hospital is to be investigated.
According to
BBC News
, The Department of Health (DoH) - which was responsible for running the high security hospital until 2001 - plans to look into its decision to give the presenter the position.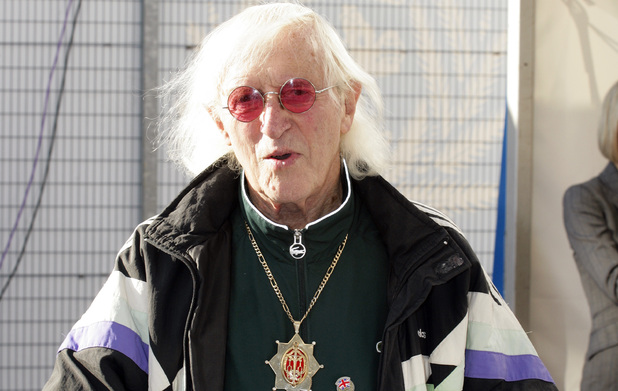 The DoH's announcement follows claims that Savile sexually assaulted a 17-year-old patient at the Berkshire psychiatric hospital during a fundraising visit in the 1970s. Reports have suggested that the alleged victim - and any others who were abused by Savile at the site - may be able to file civil claims against the government.
"We will investigate the Department of Health's conduct in apparently appointing Savile to this role," said a spokesman.
"Although the framework for child protection and safeguarding for Broadmoor and other special hospital patients changed radically in 1999, we of course want to establish the circumstances and see if any lessons can be learned."
He added: "In hindsight [Savile] should very obviously not have been appointed. Had anyone involved in the appointment been aware of allegations of abuse against [him], we would not have expected him to have been appointed."
The Guardian
has claimed that Savile obtained keys to Broadmoor's secure unit during his time spent volunteering at the hospital. In 1988, he was also appointed to lead a 'taskforce' that oversaw the management of the facilities after its board was dissolved by the then health secretary, Kenneth Clarke.
The paper quotes a DoH spokesman as having said that "it is far from clear" why Savile was in possession of a set of keys to the hospital.
"We need to establish how he came to have them and on what basis," they added.
The University of Bedfordshire recently
withdrew an honorary degree bestowed on Savile
in 2009.
Police have confirmed that they currently have
340 potential lines of inquiry in relation to allegations involving the late presenter, and a list of 40 potential abuse victims
.
The BBC - which employed Savile for over four decades - has announced that it is conducting two investigations into the entertainer's behaviour during his time at the corporation, but added that it would not be able to comment on the claims while the police investigation is ongoing.