Ronan Keating
's mistress has spoken out for the first time.
Dancer Francine Cornell claimed that the Boyzone singer said he would marry her during their seven-month affair.
Keating is currently in the middle of a divorce from wife Yvonne, but Cornell said that their marriage was already in trouble before the affair began.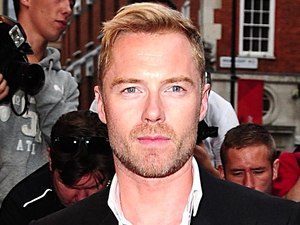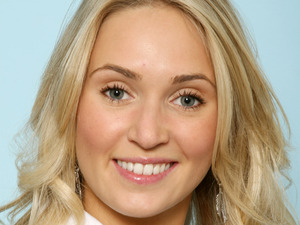 "I have constantly been painted as the scarlet woman who ruined a perfect marriage," she told
The Sun
. "It couldn't be further from the truth. The marriage was already in trouble before either Ronan or his wife knew who I was."
Cornell met Keating when she was a backing dancer for Boyzone during their 2009 UK and Ireland tour.
"Getting a big arena tour was amazing. I'd climbed the ladder and finally got where I wanted to be," she said.
"A few days into rehearsals the boys came and said hi. They were really friendly. I remember thinking that they were like schoolboys - always messing about.
"Ronan was lovely. After a while I noticed he'd look at me and I thought, 'Am I doing something wrong?' I was secretly panicking.
"One day near the end of the tour he came up to me at a soundcheck and said, 'I'm really sorry I keep staring at you, I can't help it'."
She continued: "Any girl would be flattered, but it made me a little nervous. Then one night after a show in Newcastle, everyone on the tour went to the bar at the hotel.
"Up until that night I hadn't had a proper conversation with Ronan. He can be very quiet. But gradually people drifted away and we had a one-on-one conversation.
"We found out more about each other - we were both on the same wavelength. It was as if we had known each other forever. Everything was very easy and natural."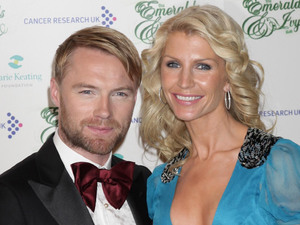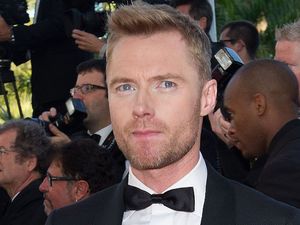 They reportedly began an affair, meeting up at hotels whenever Keating was in the UK.
She said: "I said to him numerous times, 'You've got to go back to your wife and kids. If it's not working for you, come and find me'.
"He led me to believe that his relationship with Yvonne was more platonic than anything else. He loved her dearly - she was the mother of his children - but he wasn't in love with her. Life on the road meant they'd led separate lives. It doesn't condone what I did, but that's the place he was at.
"Sometimes Ronan and I would agree that we would end it and that we wouldn't ever talk again.
"Then he'd ring up crying, saying, 'I can't do this anymore, I need you, I need you. I can't not have you in my life'. I'd say, 'No you have to go back and make it work'.
"He was the one who pursued me, most definitely, I made the mistake of falling for it and not having the strength to walk away."
Cornell added: "I never asked Ronan to leave Yvonne. He was the one who'd bring it up. He'd say, 'It's you I love, you're the one I want to be with. I love Yvonne as she's the mother of my kids, yet I'm in love with you. But I can't do this to my children'.
"Once I asked, 'Do you think I'll still see your name on my phone in 20 years?' He said, 'In 20 years, we will be married'. At the time it was nice and I think it's what he believed."
Keating said earlier this year that
he "deserved" what he got
following his separation from wife Yvonne.