11
Showbiz News
Digital Spy's top celebrity Twitter fights of 2012
Dear oh dear, there's been so much beef between some celebrities this year on Twitter you'd have thought there was another outbreak of mad cow disease.
We've compiled the top stories of famous faces getting their knickers in a twist on the social networking site. From excruciatingly embarrassing to the downright desperate, what's better than airing your dirty laundry online?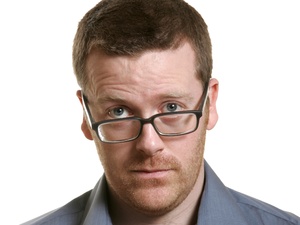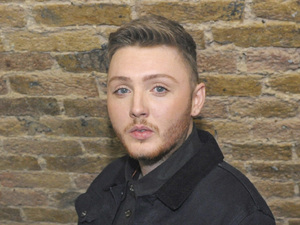 1. Frankie Boyle vs James Arthur
Never backward in his verbal vomming - think
Harvey-gate
and
Rebecca Adlington
- comedian Frankie Boyle was seemingly irritated by
The X Factor
's James Arthur's mug.
He told followers: "James Arthur looks like someone put a sheep's teeth into a baby's head."
The usually tight-lipped singer hit back with: "Your about as funny as aids. You're a sad man and I can't wait to see you coz it's about time someone gave you a reality check."
A string of insults followed, including Boyle's: "Comedians make jokes about tits singing karaoke songs on talent shows, you snaggletoothed grammar holocaust. Deal with it."
The boys continued to throw their toys out the pram, and it's fair to say Boyle won't be the front row at one of Arthur's gigs. Unless he's got a bag full of eggs.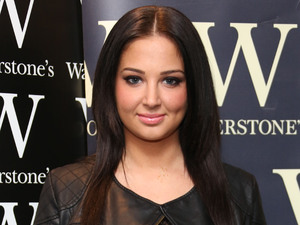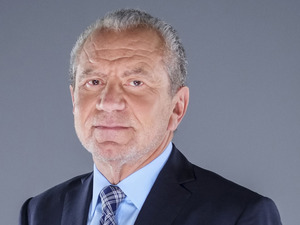 2. Tulisa vs Alan Sugar
Lord or no Lord, no one mocks Camden queen Tulisa and gets away with it.
Apprentice
boss Alan Sugar was called a "tw*t" after he slated her judging skills on
The X Factor.
The pair slammed out a series of prickly tweets after he claimed she had no talent and wrote: "Can you tell me who the hell this Tulisa bird is on
X Factor
, she's in the celeb section of
The Sun
and
Mirror
every day. What has she done?
"This Tulisa talks nonsense on
X Factor
, what qualifications does she have to judge singing talent. Please advise where I am missing the point."
Tulisa clawed back: "I have grafted from the age of 11 with my band NDUBZ, we wrote & produced all our music, sold 3 platinum albums, 3 sell out tours, the last being an arena tour & a number 1 debut solo single! I have worked my bloody ass off!
"So mr lord of judgement - stick to judging on
The Apprentice
& I'll stick to what I know MUSIC #itsaNOfromme."
She later followed it up with: "Soz bout that tweet peeps. But that tw*t has been bad mouthing me since last year!"
Sugar and spice and all things not-so nice...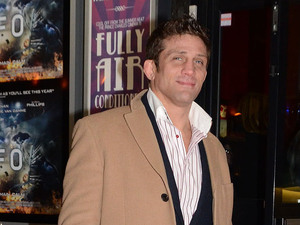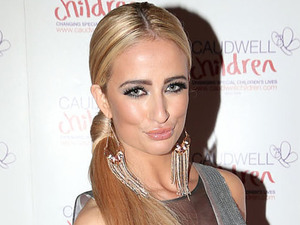 3. Alex Reid vs Chantelle Houghton
It's been a tough year for the reality pair. After
welcoming baby Dolly
to their mad existence, Chantelle vented all her anger online and accused her ex of making her live in the infamous 'sex dungeon'.
"When I was 8 months pregnant Alex turned my house into a sex dungeon and I slept on my flat floor for days," she claimed.
"I found text messages on his phone when she was 6 weeks old, it was to a man and he was arranging to meet up with him as Roxanne for sex."
Reid responded: "Regardless whether true or not, is irrelevant 2 fact a little girl will1day read this? Please will sum1stop this continual attack."
They've both decided what's best for Dolly - and so continue to bitch about each other to this day.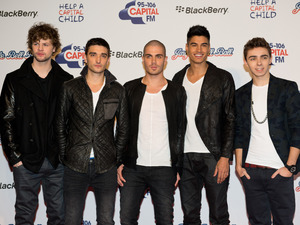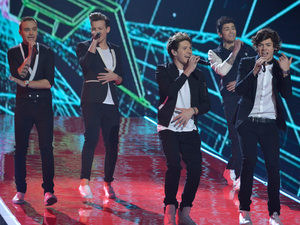 4. The Wanted vs One Direction
Things aren't looking cosy in boyband-land. 1D's Zayn Malik and The Wanted's Max George's rivalry erupted when Zayn called Max a 'geek' after posting a picture online.
So ensued an avalanche of bitchy comments from both angry camps. Amongst other swipes, Max wrote: "Tell me you're problems without the 8 security in NYC... The only problem I have with you is the s*** banter. Grow up son.' (sic)
Zayn replied: "Alright chlamydia boy ;)." The Wanted's Tom Parker chipped in and said to Max: "I think ''1 stripes'' got his knickers in a twist bro."
Wash your mouths out, chaps. Boyzone would have never behaved like this or they'd have got a clip round the ear.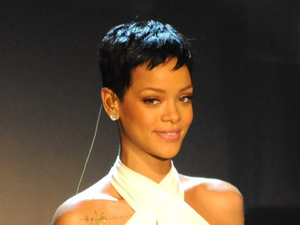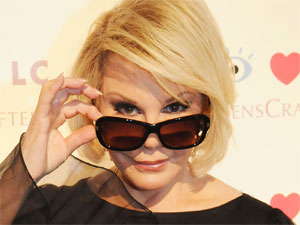 5. Rihanna vs Joan Rivers
You should very rarely go back to an ex – least of all if he's beaten you up, you've got the T-shirt/bruises and he's got a tattoo of
what looks like a beaten up woman on his neck
.
Nations gasped in horror as
Rihanna hinted at a reunion with charm-offensive Chris Brown
and it was comedian Joan Rivers who said what we were all thinking.
She wrote: "Rihanna confessed to Oprah Winfrey that she still loves Chris Brown. Idiot! Now it's MY turn to slap her."
Ri-Ri fought back: "Joan_Rivers wow u really do get slow when you're old huh? "Slap on some diapers."
Kelly Osbourne waded in with: "With the greatest of respect 2 a young lady of whom I love please get a sense of humour @Joan_Rivers paved the way 4 all us opinionated ladies!"
Rivers commented: "Honey, Rihanna, everyone knows: If he hit you once, he'll hit you again. Read the statistics."
Perhaps Rihanna took her
slap
-stick humour the wrong way...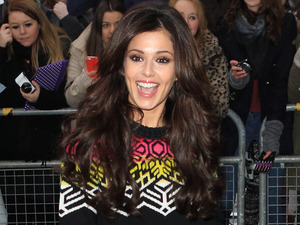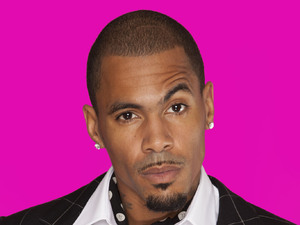 6. Cheryl Cole vs MC Harvey
The nation waited with baited breath to see if Chezza had actually copped off with Alesha Dixon's ex MC Harvey.
Confused? So was she. The rapper claimed the two had once enjoyed a secret bunk up as he – of course –
announced in a magazine interview
.
She tweeted: "Was this "relationship" happening in your head @harveyofficial?! Are you smoking something?"
"I think I've met you once maybe twice at public events and With your wife!! #s**tjustgetsweirder.'
Harvey replied: "Do you actually want me to tweet some of the messages you emailed me @cherylcole pipe down and stop playing the saint in front of your fans."
"I had your back @cherylcole until you sent that s**t. Disappointed in you if the public seen these emails you would end up with egg on your face.
"And let's get this straight @cherylcole I don't need no hype of you! I'd rather go broke and work in Sainsbury's than talk about your personal s**t."
Harvey is now broke and working in Sainsbury's. Well, he may as well be, anyway.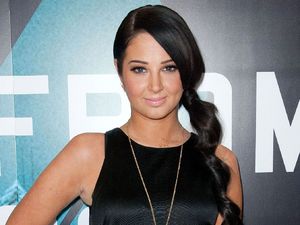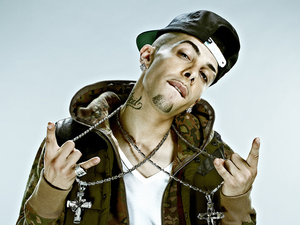 7. Tulisa vs Dappy
The cousins and N-Dubz band members kicked off earlier this year, after Dappy moaned that Tulisa didn't have time for him anymore.
Probably not
quite
as busy as the X Factor judge, he retweeted messages from fans for her to 'reach out' to him, and she bit back by accusing him of lying to fans about the band's split.
Cue torrent of shouty messages littered with spelling mistakes. In fact, we can barely understand what they're saying.
She wrote: "@TheDappy u know my number mate...I dont know urs cus u aint gave it 2 me since u changed it... so dont gass the fans, u wana talk Im here.
"@TheDappy serious man I hold it down, dont make me start talkin real cus u won't like it nor will the fans, allow twitter,man up n call me.
"4 the ndubletts triena take sides... pls remember... dappy left ndubz, that's y we split, n wen he wanted 2 get away I tried 2 move him... In2 my yard."
Pardon? We didn't quite catch that either.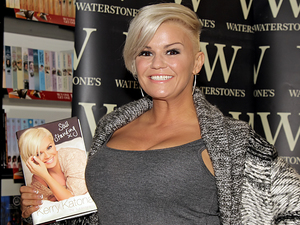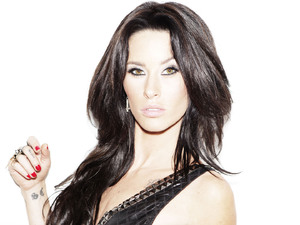 8. Kerry Katona vs Jasmine Lennard
Never a wallflower, model, former
Celebrity Big Brother
contestant and (ugh) notch on Simon Cowell's bedpost Jasmine Lennard likes to create a drama or two.
Kezza had clearly got in her grill after she said she needed 'psychiatric help', and she launched into Katona, telling her to stop sniffing the white stuff and get over ex-hubbie.
Jasmine wrote on Twitter: "HA HA HA...YOU...think I need help. Well...i think YOU need to start using contraception get over @BrianMcFadden stop taking cocaine, lose a few pounds & start focusing on your children not boyfriends. I think your vile. #peasant." (sic)
She added: "Kerry Katona thinks I need help. I've never laughed so hard in my life. Do they even have internet access at fat camp or rehab...wait where's she at???" (sic)
And they say models aren't bitchy…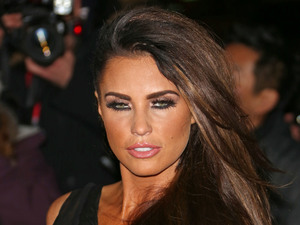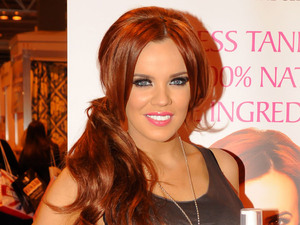 9. Katie Price vs Maria Fowler (over Leandro Penna)
Who'd have thought queen of controversy Ms Price would be so upset by a few photos of her ex and former
TOWIE
star Maria Fowler? Well she was.
She got on her keyboard to tell everyone just how 'shameful' she thought the pair were.
Price started the bitch-fest by writing: "Did your set up photos go well with leo' (sic)
"Set up pictures with anyone is shameful didn't think your scoop that low no problem just what I've been told!"
Fowler said: "If you still spoke to me you would be more than updated with the goings on in my life Katie x x."
The fake nails came out, and so the pair of surgically-enhanced former glamour models accused each other of being a bit more fake and Maria accused Katie of selling her weddings to Peter Andre and Alex Reid.
Price wrote: "My wedding pictures were REAL ...nothing more to say so bind your beak."
Maria ended it with: "Your too old to be doing this over twitter it's embarrassing now." (sic)
Fowl play, or what?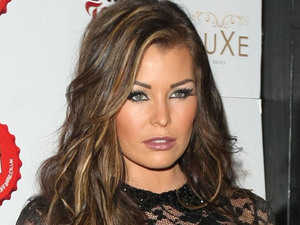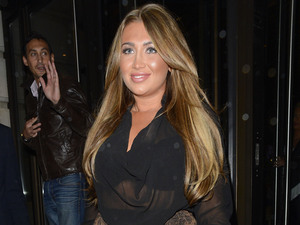 10. Jessica Wright vs Lauren Goodger
You can always rely on the Essexes for a good old punch-up. With make-up running down their faces, hair extensions flying through the air and fake tan covering their clothes… and that's just the boys.
TOWIE
girls Lauren Goodger and Jessica Wright got into a ding dong as they left a nightclub.
Filled to the brim with Lambrini, the girls are thought to have been rowing over Goodger's ex (and Jessica's brother) Mark Wright, saying that his family got in the way of their relationship.
Lauren wrote: "Not seen the show yet, but actually shocked when u known some1 so long n there that sly 2lie n play victim! Life 2 short best of without them.
"U can only try so much n be nice bigger person! Sometimes u got take step bk n look at the bigger picture n ignore n move on! They want drama!"
Meanwhile, Jessica wrote: "Haha still cannot belieeeve some people are that deluded to think they can twist and lie about something so much! Wow! Manipulative & weird."
Nanny Pat and Jess's mum slung in some mud in too. If only they'd saved it for the cameras.
Photo gallery - Digital Spy's Top 10 Twitter spats of 2012 in pictures: