Showbiz News
Lostprophets 'in a state of shock' after Ian Watkins child sex charges
The other members of
Lostprophets
have said that they are in shock after
frontman Ian Watkins was charged
with sexual offences against children, including
conspiracy to rape a 1-year-old girl
.
All content on the band's website has been taken down and replaced with a statement from Jamie Oliver, Lee Gaze, Luke Johnson, Mike Lewis and Stuart Richardson.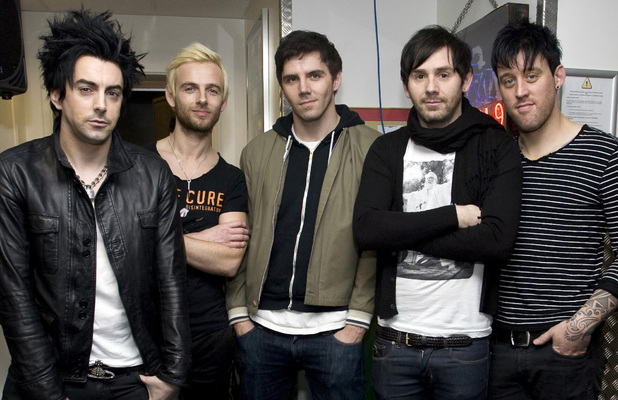 [L-R: Ian Watkins, Lee Gaze, Stuart Richardson, Mike Lewis and Luke Johnson]
"Following charges made today against Ian Watkins, we find ourselves in a state of shock," the
statement
read.
"We are learning about the details of the investigation along with you."
It continued: "It is a difficult time for us and our families, and we want to thank our fans for their support as we seek answers. Jamie, Lee, Luke, Mike and Stu."
Watkins co-founded Welsh band Lostprophets in 1997, and the group have sold around 3.5 million albums worldwide.
Their 2005 album
Liberation Transmission
reached number one in the UK, while their fifth LP
Weapons
hit number nine earlier this year.