92
Showbiz News
Adele seen shouting at Chris Brown at Grammys?
Adele
was seen apparently shouting at Chris Brown at last night's Grammy awards.
In a photograph from the ceremony, the British singer - who
won an award for 'Best Pop Solo Performance'
- appears to be confronting Brown during the event.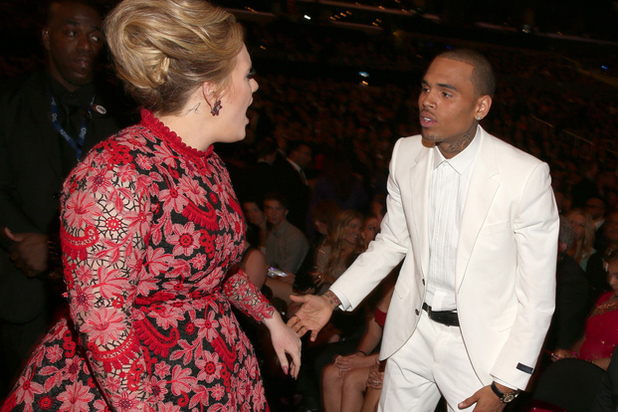 It is not clear what the pair were discussing, although a widely circulated clip on the internet shows that Adele was apparently unimpressed with Brown during the ceremony.
When Frank Ocean picked up a gong, he received a standing ovation. However, Brown remained seated, receiving a glance from a nearby Adele.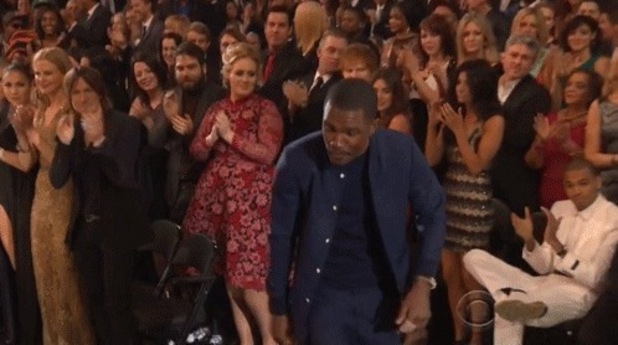 Ocean and Brown have a difficult relationship following their
recent brawl outside a recording studio
, in which Brown or a member of his entourage reportedly
described Ocean with a homophobic slur
. However, Ocean has
decided not to press charges
.
Meanwhile, Brown
attended the Grammy Awards with Rihanna
- four years after the pair missed the ceremony because Brown had
physically assaulted the 'Umbrella' singer
.
Grammy Awards 2013 winners - Photo gallery: