0
Showbiz News
10 daftest outfits at London Fashion Week 2013
Justin Timberlake, Jessica Biel
and One Direction's Louis Tomlinson were just a few of the stars who flocked to the front row at London Fashion Week over the past five days.
The style spectacular also saw the rise of
British supermodel Cara Delevingne (and her funny face-pulling)
, Rihanna
debut her fashion range with River Island
and a moving
performance by Tom Odell
at the Autumn/Winter 2013 Burberry show.
But it's the rather amusing, more 'unusual' outfits that graced the runway that intrigued us here at
Digital Spy
.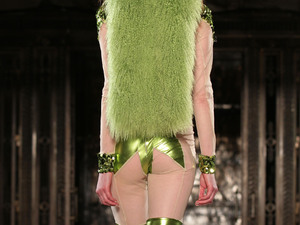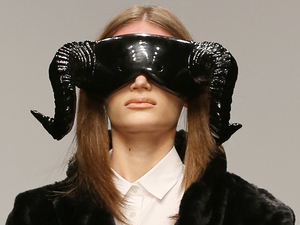 So as London Fashion Week closes and Madrid Fashion Week kicks off, we bring you the 10 most delightfully oddball outfits to hit the catwalk.
Zoolander
would have been proud.