0
Showbiz News
Barack Obama congratulates William, Kate on baby: 'A joyous occasion'
Barack Obama and his wife Michelle have congratulated the Duke and Duchess of Cambridge on the birth of their first child.
The royal couple
welcomed a baby boy at 4.24pm today (July 22)
at London's St Mary's Hospital, with the child weighing in at 8lbs 6oz.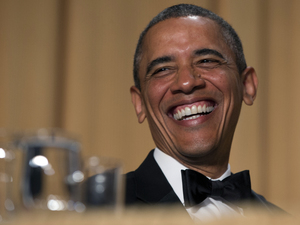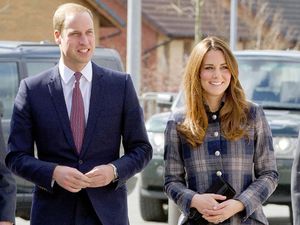 The US president spoke of the "joyous occasion of the birth of their first child" and added: "We wish them all the happiness and blessings parenthood brings."
The baby was delivered by the Queen's former gynaecologist Marcus Setchell. The couple's loved ones - including senior royals and the Middleton family - were told of the birth prior to the public announcement.
Clarence House has confirmed that the Duke of Cambridge was present for the birth, and that the Duchess of Cambridge is doing well and will remain in hospital overnight.
Prince William
said following the birth
of his first child: "We could not be happier."
Prince Charles
released a statement shortly after the official announcement was made
, saying that he and the Duchess of Cornwall are "overjoyed" to welcome his first grandchild.
> Prince William, Kate Middleton welcome royal baby son
> From Elizabeth to Zara: Royal babies over the years - pictures - pictures
> Royal baby playlist: Watch The Throne, 'Prince Charming' and more
> Royal baby: Kate Middleton pregnancy timeline
> The royal baby in numbers
> Kate Middleton's royal baby: What other famous babies has 2013 seen?
Royal baby birth announcement - as it happened: