Showbiz News
Amy Winehouse out of rehab again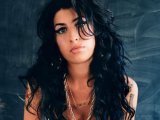 Amy Winehouse has decided to walk out of rehab for a second time.
The troubled singer and her husband Blake Fielder-Civil were expected to receive treatment at the Causeway clinic in Essex for at least six weeks. However, Amy left the facility at the weekend following a series of heated rows with Blake.
A source close to the couple told
The Sun
: "It is supposed to be a peaceful backdrop to help people deal with their problems. But Amy and Blake kept rowing and spoiling the ambience. While Amy would be welcomed back with open arms, I'm not sure they'd say the same for Blake.
"Everyone is really worried that if they are let loose in London again they'll just go straight back to their old druggy habits."
Amy was
rushed
to hospital earlier this month, after overdosing on cocaine, ecstasy pills and ketamine. She checked into the Causeway clinic last week,
left
after just two days, before eventually being persuaded to return.