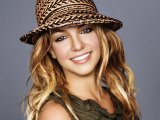 Britney Spears' comeback performance at the MTV Video Music Awards has been attacked by critics, who have called the star an "embarrassment".
Spears lip-synched and danced to her single
'Gimme More'
to open the event, wearing black sequined pants and bra, with knee high boots.
Several critics and viewers of the event have panned the singer's performance.
BBC
reporter David Willis commented: "She looked really out of sorts. She looked as though she completely lost the art of lip-synching.
"This will be a performance which, I think, will go down in the history books as being one of the worst to grace the MTV awards."
US gossip blogger
Perez Hilton
said: "She blew it. Everybody knows Britney lip-synchs, but that's because she dances so much. She barely even danced in this. It was so bad. It was painful. It was embarrassing. And I loved it!"