Reality TV News
'X Factor' winner attacked by "haters"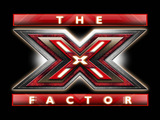 Altiyan Childs
has been attacked by a group of "haters".
The Australian
X Factor
winner
, who performed at the Derwent Entertainment Centre in Glenorchy on Saturday night, was left "shaken" by the unprovoked attack.
Childs told
The Daily Telegraph
: "We were at a quietish pub where a group of guys inside were calling me a 'dirty f*ggot' and a 'w**ker' and stuff like that. After a little while it got the better of me and we decided to leave.
"We were followed out by four big Tassie blokes and, yeah, I was attacked. They whacked me and I hit the floor, then two of them got on me. I managed to kick one of them in the stomach. My bodyguard, he's a really big guy too, got them off me and they scattered. I have multiple bruises... apart from that I'm okay.
He added: "I had a very difficult time but at the same time a very glorious weekend. I'm not going to hold that against Tasmania. Life is a risk and I choose to trust people. These men were filled with hatred and the haters are just so powerful if you give them that. They must have thought their 15 minutes had come."