The Only Way Is Essex
star
Lydia Bright
has said that she felt suffocated by her relationship with James 'Arg' Argent.
The couple -
who have been together for four years
- were revealed to have separated in the first episode of
TOWIE
's fourth series, which began two weekends ago.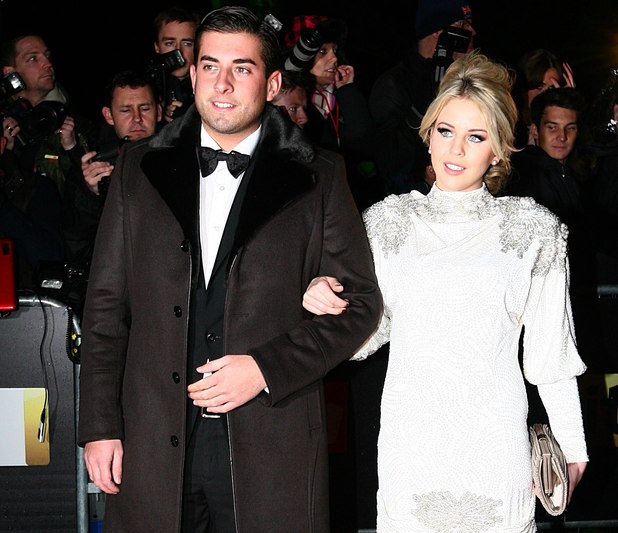 Revealing all about the "bad side" of their relationship, Bright claimed that she felt held back by Argent's insecurities and was 'punished' when she went against him.
"Being with Arg was killing me," she told
Closer
. "He was suffocating me and holding me back. He was insecure. He felt like he'd won the lottery when he got with me because girls didn't really talk to him before we met.
"He got so scared he was going to lose me, he'd say, 'I can't let you do this and I can't let you do that'. He didn't even like me going out and every time I did, it was a drama. Then he wouldn't talk to me to punish me for going out.
"The viewers haven't seen the bad side of our relationship. He could be so jealous and, in the end, it killed me. We lost our spark... We were constantly arguing - we'd either be shouting at each other or not talking."
Bright admitted that she has chosen to "cut ties" with Argent completely on the advice of her loved ones.
"I feel like we tried for so long - but we were going round in vicious circles," she said. "I didn't want to go through it anymore. My friends and family were like, 'You've got to end it now'.
"Breaking up with James is the hardest thing I've ever done, but I feel clear now. I feel free. I still love him and find him attractive, but I don't see us getting back together."
Bright's
TOWIE
co-star Lauren Goodger is also believed to have
stopped talking to Argent
in the wake of the split.
The Only Way Is Essex
continues tomorrow (February 8) at 10pm on ITV2.