9
Reality TV News
Big Brother's Makosi likens Lance Armstrong to Bin Laden, Gaddafi
Former Big Brother housemate Makosi Musambasi has likened
Lance Armstrong
to Saddam Hussein, Osama Bin Laden and Colonel Gaddafi in a Twitter rant about the media's treatment of the shamed cyclist.
Armstrong recently
received a life-time ban
after allegedly heading what the US Anti-Doping Agency (USADA) described as "the most sophisticated, professionalised and successful doping programme that [cycling] has ever seen".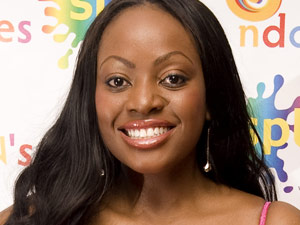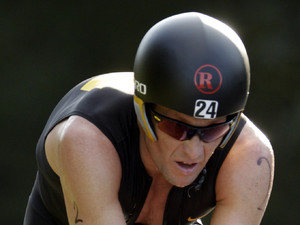 The athlete was today (October 22) formally stripped of his seven Tour de France titles, though he has not admitted to the allegations and has long accused the USADA investigation of being biased against him.
Taking to Twitter this morning, Musambasi accused the press of holding Armstrong in the same regard as the dictators and terrorists following the scandal, stating that their coverage could be "as deadly as a loaded AK47".
"I find the media always selects one person to pick on till they r dead! Sadam husain, bin ladin, gadaffi now Lance Armstrong,"
she wrote
.
"For all the shallow minds out there! Lance Armstrong is being treated like a murderer! #jokeisonyou."
She continued: "@ this rate they are actually trying to kill Lance Armstrong! Give the guy a break! The media is as deadly as a loaded AK47."
Musambasi - who appeared on Big Brother's 2005 series and its 'Ultimate' version in 2010 - previously caused a stir on Twitter by suggesting that
the Kony 2012 campaign
was a means of gaining control of Uganda's oil supply.