Lord
Andrew Lloyd Webber
has said he is "delighted" that the London 2012 Olympics have not sparked a "bloodbath" in the West End as he predicted.
The famed composer accepted that his fears of "doom and gloom" in the capital's theatres during the Games are unfounded, as box office takings during the first seven days of the Olympics were actually up £250,000 on the previous week.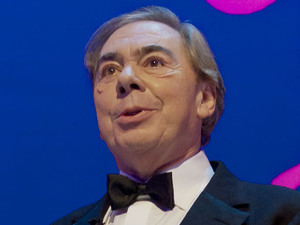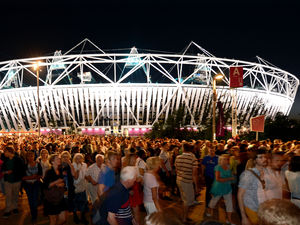 "I'm the one who said it would all be doom and gloom in the West End, but I have been proved wrong and I couldn't be more delighted about that," he told
The Telegraph
.
"I said at Christmas it would be a very difficult time for the West End. I was on the Olympic committee and I knew how few people were booking.
"But what is happening is that a lot of families from all over the country are coming to see things like the equestrian events or the volleyball or this, that and the other, and saying, 'What else can we go and see?'
"So suddenly we see this huge upturn, and what's interesting is that they are clearly all Brits."
Lloyd Webber is currently preparing his
Jesus Christ Superstar
arena tour, which
features Mel C, Tim Minchin, Chris Moyles
and Ben Forster,
winner of Superstar
.
The show will first be performed at London's O2 Arena on September 21 and comes to an end exactly one month later in Sheffield.
Photo gallery - London 2012:
Copyright: Martin Rickett/PA Wire/Press Association Images