36
Showbiz News
'Coronation Street' star Kym Marsh accepts caution over dumped rubbish
Coronation Street
star
Kym Marsh
has accepted a caution after her rubbish was found illegally dumped.
The actress, who plays Weatherfield's Michelle Connor, had been due to appear before magistrates today (August 8) after a number of her soap scripts were recently found among bags of abandoned refuse.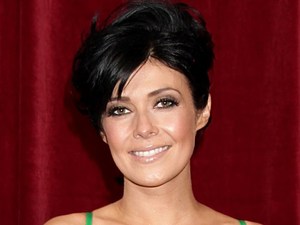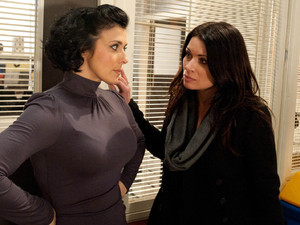 However, Manchester City Magistrates Court this afternoon heard that Salford City Council - which was bringing the prosecution against the 36-year-old - had decided to withdraw the charges.
The decision was made after Marsh accepted the caution and agreed to pay the council's clean-up costs, the
Manchester Evening News
reports.
Marsh insists that she did not dump the scripts personally, but fell victim to a conman who she paid to dispose of rubbish following renovation work at her home.
Paul Scott, prosecuting the case on behalf of the council, told the court: ''In light of new evidence and information, the city council has reviewed this case following detailed representations made by the defendant.
''After careful consideration, it is believed it would not be in the public interest to continue with the prosecution. The defendant has admitted her guilt to this charge by accepting a simple caution."
He added: "It is unlikely the offence will be repeated and we have asked for the matter to be withdrawn."
Meanwhile, a
Coronation Street
spokesperson said: "Kym's relieved the prosecution has been withdrawn and she's now able to draw a line under this matter.
"Kym paid someone in good faith to remove the rubbish but realises now she should have asked to see a licence. Kym was horrified to discover her rubbish had been illegally dumped and has offered to pay for the cost of the clean-up that resulted."