7
Showbiz News
Michelle Collins: 'Psychics stopped me quitting Corrie'
Michelle Collins
has revealed she nearly quit
Coronation Street
until a spiritual life coach persuaded her to continue on the soap.
The actress, who plays Rovers Return landlady Stella Price, told
Spirit & Destiny
magazine
criticisms of her accent when she joined the show
almost
pushed her to resign
.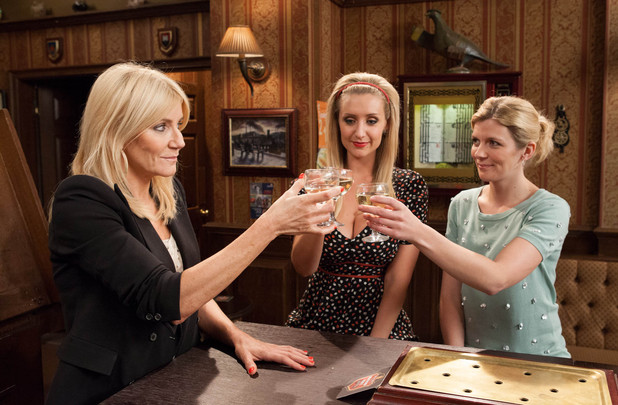 Collins admitted it was support from her life coach Simon and psychic Cara that help her continue in the role.
"I was nervous to be joining Corrie, but consulted a dialect coach to get the accent right," she said.
"So when I was slated, I seriously considered walking away. But Cara and Simon gave me the confidence to stay, to defy my critics and prove myself."
Collins also revealed that she has gone back to a previous life in sessions with psychics, saying: "I've been regressed twice.
"I was a young girl, living in London in Victorian times and my baby had died... The fear has gone from my life. My aura is shiny and bright."
Collins
testified last month against two parents who were convicted of abusing their five children
, later admitting the situation had been a "nightmare".