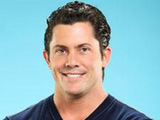 The family of
Julien Hug
have explained that the former
Bachelorette
contestant committed suicide.
The star's body was
discovered
yesterday off the side of a remote highway in Southern California. Earlier, authorities
determined
that no foul play was involved in the death.
In a statement to
People
, Hug's parents Bertrand and Denise confirmed that their son took his own life.
They said: "In his letter to us he stated that he was suffering from acute depression and he felt it was his only way out. While publicly outgoing, he was an extremely private person who internalised everything.
"We feel it is necessary at this time to address the media as we are devastated by some of the comments that are coming out.
"Our son meant the world to us and this came as a complete shock. We are beyond devastated and completely distraught... What we saw was his thirst for life with fast cars, motorcycles and his love of skydiving."
Julien's parents added: "What we see now is the immense amount of love that everyone has for him. Anyone close to Julien is receiving an extreme outpouring of concern via text, email and messages. This is an honoured tribute to what an amazing person he was and we thank everyone for their love, prayers and continued support.
"To us Julien was as beautiful inside as he was outside and we wish to have him remembered in this way, a way he deserves and would appreciate, not by false comments from people outside the family. No-one he has touched will ever forget him, most of all us."
> Jillian Harris mourns death of Julien Hug