EastEnders
landlady Linda Carter makes a final decision over her pregnancy next month, as she continues to hide the real reason for her doubts from her partner Mick.
Viewers have recently seen Mick (Danny Dyer) learn that Linda (Kellie Bright) is pregnant and the pair made the decision to keep the baby.
However, Mick is unaware that he may not be the father of the baby after Linda was raped by his brother Dean (Matt Di Angelo).
Unable to hide her feelings anymore, Linda eventually confesses to Mick that she doesn't want the baby, leaving him devastated.
While Mick attempts to talk to Linda about her decision, sadness overwhelms him when their youngest son Johnny arrives home having fallen off his moped and Linda's maternal instincts immediately take over.
As the day of Linda's abortion arrives, she insists on going on her own but it becomes clear that she is still unsure about her decision. Later, Linda arrives home having made a final decision over her pregnancy, but what has she decided?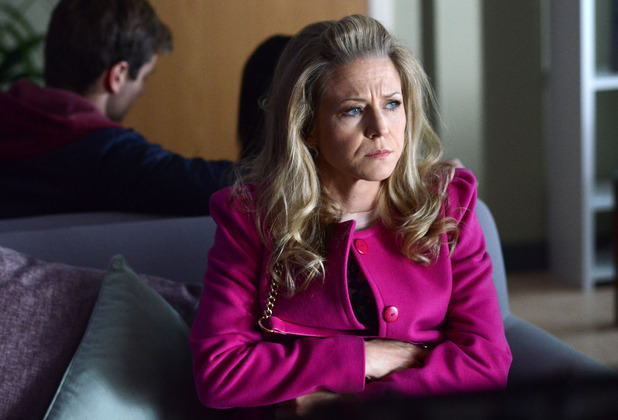 Read More...
Click to see and add comments

1