EastEnders
' Lauren Branning is forced to act on her feelings for Peter Beale later this month when she realises he is planning to leave Walford.
Peter (Ben Hardy) has previously confessed his love to friend Lauren (Jacqueline Jossa) but she insisted on sticking with new boyfriend Dean Wicks (Matt Di Angelo), claiming that she didn't feel the same.
However as she becomes increasingly confused by her feelings, Lauren decides to end her relationship with Dean, but she is shocked when he reacts angrily and loses his temper.
Having witnessed Dean's temper, Whitney goes after Lauren, who tries to call Peter but gets no response. When Whitney suggests to Lauren that she broke up with Dean because of Peter, Lauren remains in denial over her feelings.
Elsewhere, Peter has packed his bags and hands Cindy a note to give to Ian, but when Cindy reads it, she is horrified by its contents and immediately takes it to Lauren.
The note reveals that Peter is escaping Walford for good and heading to New Zealand, causing Lauren to race off and find him.
Catching up with Peter at the station, Lauren tells Peter that she loves him and the pair kiss, but will Peter change his mind and stay?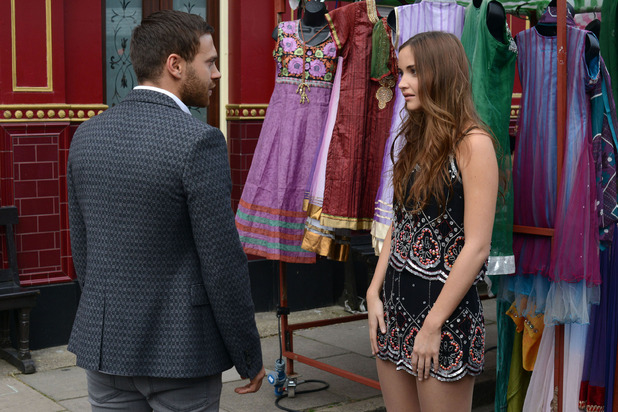 Read More...
Click to see and add comments

0