Hollyoaks
returnee Theresa McQueen clashes with Sienna Blake in tonight's E4 first look episode (October 23).
Theresa (Jorgie Porter) gets suspicious after a number of strange incidents at the McQueen house make her look like a bad mother.
The McQueens are shocked when it looks like Theresa has given Kathleen-Angel ice cream for breakfast, while the drama continues later at the antiques emporium when she is accused of stealing some of Dennis Savage's stock.
Theresa initially blames all of the recent mix-ups on 'baby brain' as she copes with being mother to a newborn again, but the penny soon drops that Sienna (Anna Passey) has been around every time something has gone wrong.
When Theresa accuses Sienna of sabotaging her and warns her to stay away, will the village's biggest schemer have anything to say in her defence?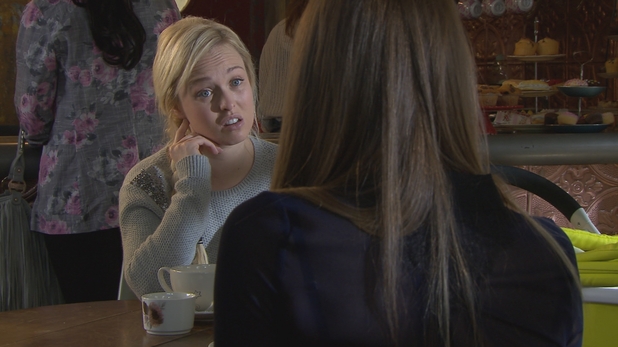 Read More...
Click to see and add comments

5