EastEnders
' Shirley Carter will be given some worrying news about her son Dean Wicks next week.
Thursday night's hour-long 30th anniversary special saw a lifeless Dean (Matt Di Angelo) left alone in the Queen Vic's barrel store after he was knocked unconscious by his brother Mick (Danny Dyer) in a violent row.
Although Mick is refusing to reveal what happened to Dean - who is still missing - a party at the Vic comes to a halt when the police deliver some worrying news about him.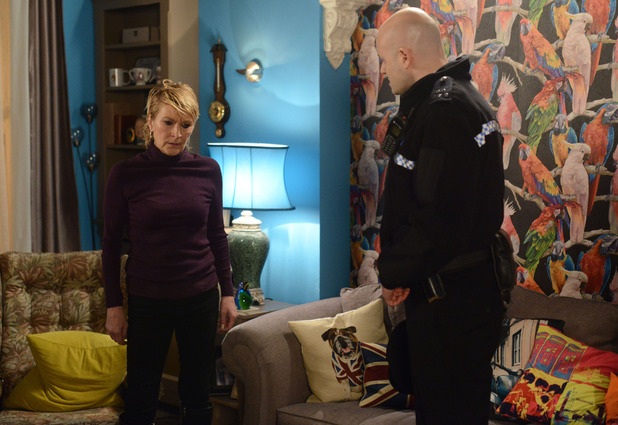 While Shirley (Linda Henry) refuses to believe what they are saying, Nancy realises that Linda must have lied to her, as she had previously claimed to have spoken to him on the phone.
Shirley remains in denial as the police continue to talk to her, but is eventually encouraged by her family to go along to the hospital.
When Mick refuses to accompany Shirley to the hospital, Nancy goes with her instead, causing an already anxious Mick and Linda to panic.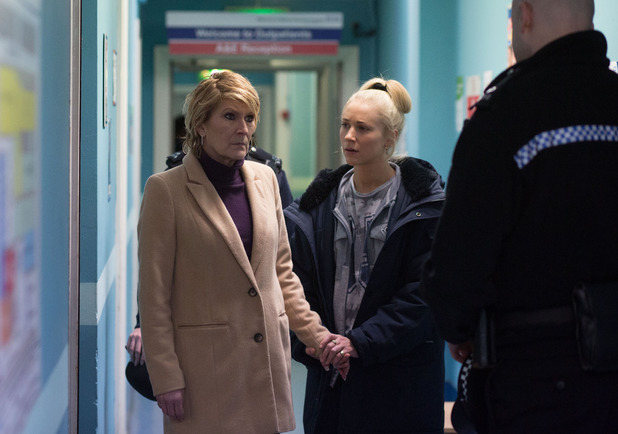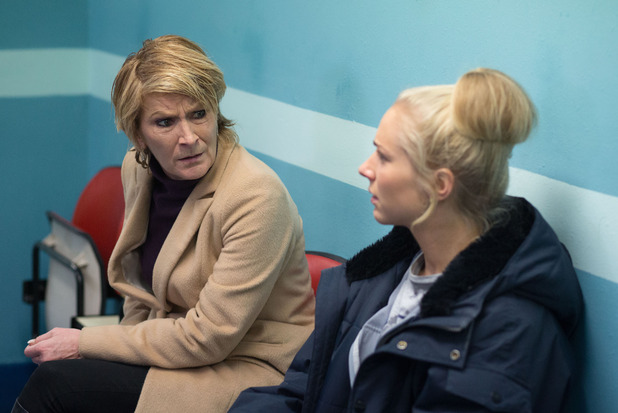 Returning later, Nancy encourages Mick to tell Shirley the truth about what happened with Dean, but they are soon interrupted by Elaine.
Meanwhile, Sharon bumps into Shirley. After offering her sympathies, the pair sit down together, put their differences to one side and have an unusual heart to heart.
Sharon urges Shirley to fight for both of her children, and taking her advice on board, Shirley later tells Mick that she is not going to choose between her sons as she loves them both. However, as Shirley leaves, Nancy follows her out and decides it is time to reveal all....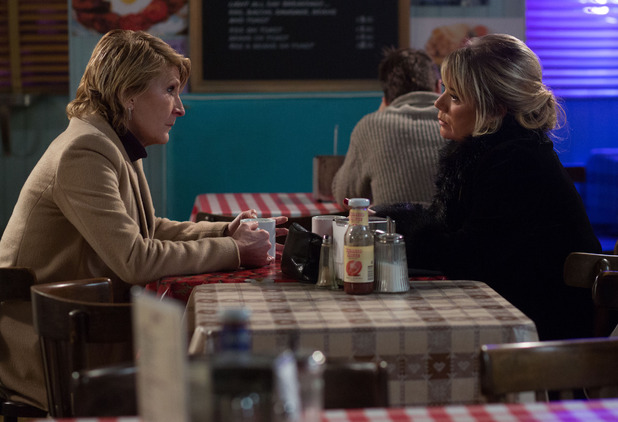 EastEnders
airs these scenes on Monday, March 2 at 8pm on BBC One.
Read our full spoilers for upcoming EastEnders episodes
Click to see and add comments

10