EastEnders
newcomer Lee Carter faces the police in Friday night's episode (April 25) as the investigation into Lucy Beale's death continues.
Lee (Danny-Boy Hatchard) is due to return to the army, but before he goes, he agrees to speak to the police about his connection to Lucy.
When asked about his whereabouts on the night of Lucy's demise, Lee insists that he was at Ronnie and Roxy Mitchell's housewarming party all night. This comes as a big surprise to his sister Nancy, who knows that he is lying.
Lee is also asked to provide his clothes from the night of Lucy's death, as well as giving a DNA sample.
Viewers know that Lee and Lucy had a short-lived relationship before the recent tragedy, but could he really have played a part in what happened?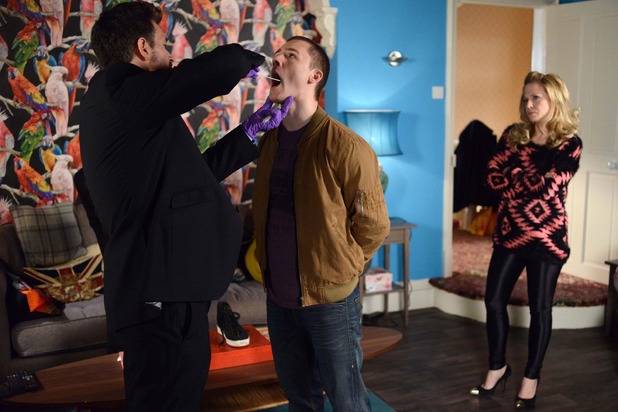 Read More...
Click to see and add comments

9