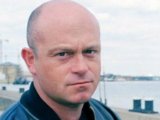 EastEnders'
producers today confirmed that Ross Kemp will be returning to reprise his role as Grant Mitchell in the BBC soap.
Speculation that Kemp had been in negotiations with
EastEnders
has been rife in the media over the past few months, but in an
interview
with a weekend tabloid, he revealed he had been persuaded to return by Barbara Windsor, who plays his east-end character's mother, Peggy Mitchell.
Speaking about his return, he said: "I have been away from EastEnders for almost six years now and have enjoyed myself enormously working on other dramas but I have kept great memories of my time on the square."
Grant's return to Walford - to be filmed in August - will see the Mitchell family reunited on screen for the first time in six years.
Kemp added: "I think it will be enormous fun to return to a show that I love and respect for a while to do some more work with some fantastic acting and writing talent."
Executive producer for the soap, Kate Harwood, commented: "We are so pleased that Ross will be back on the show. His character, Grant Mitchell, is one of the most iconic and popular in the history of soap.
"The impact of his return for the inhabitants of Walford should not be underestimated. It is going to be fireworks from the start."