Shaken by the car accident, Ashley's still in a state of shock during tonight's
Emmerdale
but he breathes a sigh of relief when Sally informs the police that he'd never intentionally hurt her.
Unsettled by Sally's increasingly eccentric behaviour, Ashley demands that she stop trying to ruin his marriage. With that, Sally declares her undying love for him.
Later, while Ashley comes to terms with the thought that Sally intentionally stepped out in front of his car, Sally confides in Edna that she's been sleeping with him - and that he ended their affair the morning of the accident.
Where will Sally's lies end?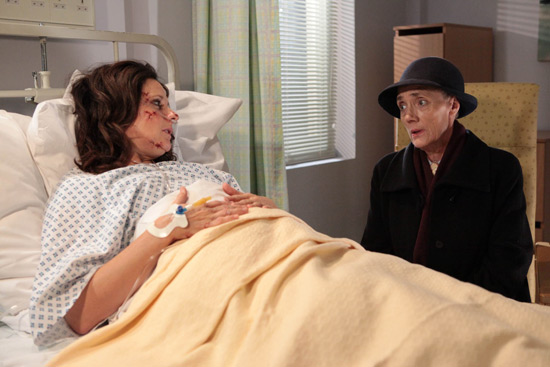 Emmerdale airs tonight at 7pm on ITV1.
> Click here to read more about the episode