Emmerdale
vicar Ashley Thomas threatens to kill his psycho suitor Sally Spode during tonight's episode, in the hope of driving her out of his life for good.
Witnessing Sally's outburst in the church, Edna realises just how unstable Sally is and together with Ashley, the pair tell her that her sick game is over.
Sally, however, isn't perturbed by their threats in the slightest and seeing her unfazed reaction, Ashley sounds a clear warning - he'll kill if he's driven to it.
Sally flees but Ashley's not prepared for the scene he returns home to as Mulberry Cottage...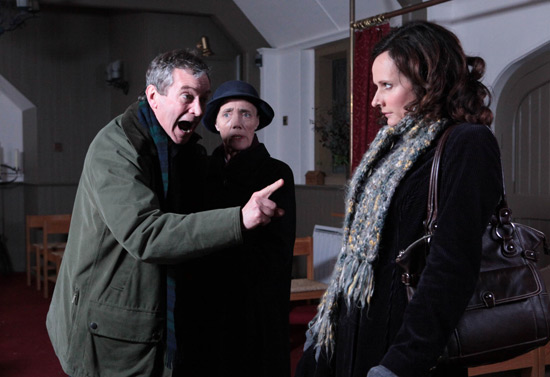 Emmerdale airs tonight at 7pm on ITV1.
> Click here to read more about tonight's episode