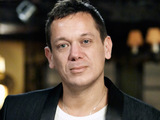 Emmerdale
star
Tom Lister
has said that he is "really proud" of the work that late producer Gavin Blyth did on the soap's Christmas storyline.
This festive season will see Lister's character Carl King prepare to wed Chas Dingle (Lucy Pargeter), unaware that she is plotting revenge after discovering his affair with Eve Jenson (Suzanne Shaw).
Remembering Blyth's dedication to the long-running plot, Lister told
PA
: "We feel so blessed with the stories he's entrusted me, Lucy and Suzanne with, and this Christmas episode is a real climax to the story we've been involved in over the last four or five months.
"It's so upsetting to think about, but we're really proud of him and we know he was really proud of us and what we created together over the last two years."
Lister added that he was eternally grateful for the improvements Blyth made to the soap since taking over as series producer in January 2009.
"It's gone from strength to strength. He's told one fantastic story after another and we've been gaining viewers, 10% over the last 12 months. This has been a testament to Gavin.
"In March, we're moving to a brand new facility which he organised. It was going to be Gav's crowning moment. It's such a gut check he won't be there to see that, but we're so proud of what he's done with the show. We miss him so, so much."
Blyth
passed away
late last month after a short illness.
> Click here to read our recent interview with Tom Lister