A night of terror ends in tragedy in this evening's
Emmerdale
double bill as a fire spreads through the heart of the village.
Yesterday, viewers saw Henshall prepare to set Victoria Cottage alight and as the blaze begins tonight, it looks like all of those inside are in serious danger.
Carl is the first person to discover the fire and his frantic shouts soon alert Andy. They're determined to help, but will their bravery ensure everyone gets to safety?
As the whole row of cottages begins to be consumed by the flames, the situation worsens and at least two residents will not make it out alive…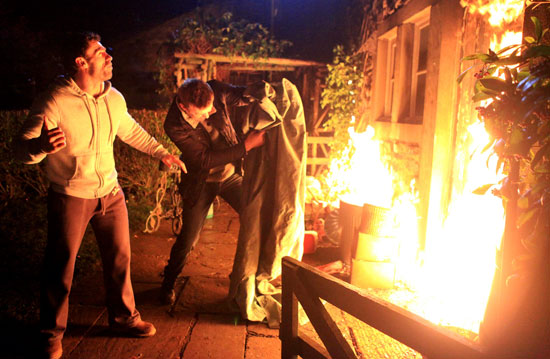 Emmerdale
airs tonight at 7pm and 8pm on ITV1.
> Click here to read more about tonight's episodes