Emmerdale
's Laurel and Ashley Thomas hit the rocks as they have a showdown over Marlon in tonight's episode of the soap.
When the couple set a date for their vow renewals, Laurel (
Charlotte Bellamy
) thinks that she can finally move on from her recent confusion - but she's soon left stunned when Ashley (John Middleton) suddenly cracks and demands to know whether she has been sleeping with Marlon.
Laurel protests her innocence but eventually has to come clean over everything that has been going on, including how she considered leaving Ashley last week.
Wondering whether his marriage has a future, Ashley asks Laurel whether she loves Marlon and is left devastated when she can't answer. Is it the end for Laurel and Ashley?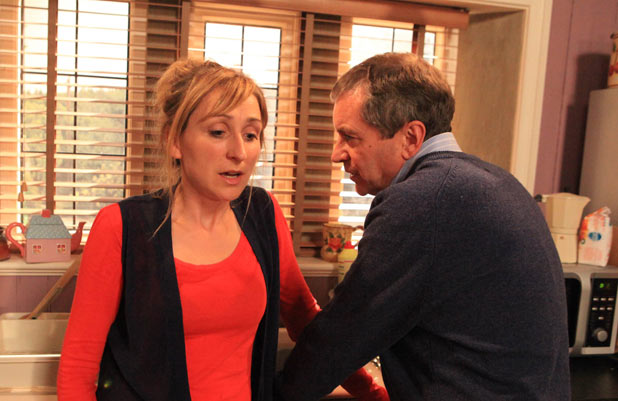 Emmerdale
airs tonight at 7pm on ITV1.
> Read our full spoiler for tonight's episode of Emmerdale
> Read more Emmerdale spoilers and news