Emmerdale
bad boy Cain Dingle continues to face the consequences of his actions as daughter Debbie cuts all ties with him in tonight's episode of the soap.
When Cain (
Jeff Hordley
) realises that the truth about Amy's baby is spreading throughout the village, he panics and warns the troubled teen that he wants Debbie to find out from him rather than anyone else. However, Cain is too late as Zak and Lisa soon tell Debbie everything.
Later, Debbie (Charley Webb) gets tough with her father as she tells him that she is disgusted by his behaviour and wants him out of her life for good.
However, when Debbie orders Cain to leave and he defiantly vows that he's staying put at the house, he finds himself abandoned by his daughter as she storms out with Cameron (Dominic Power). Can Debbie ever forgive Cain?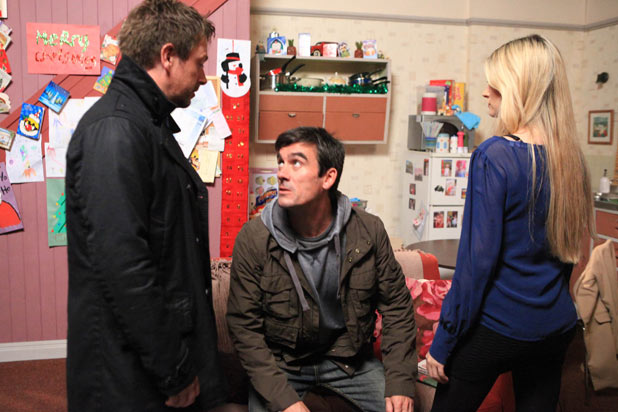 Emmerdale
airs tonight at 7pm on ITV1.
> Read our full spoiler for tonight's episode of Emmerdale
> Read more Emmerdale spoilers and news