Emmerdale
star
Charlotte Bellamy
has revealed that the soap's Laurel, Ashley and Marlon love triangle will be turned "upside down" in upcoming episodes.
Laurel is currently preparing to renew her wedding vows with Ashley (John Middleton), despite recently considering leaving him in favour of Marlon (Mark Charnock). The pair's big day
arrives at the end of next week
.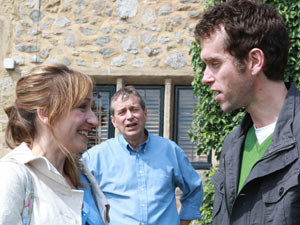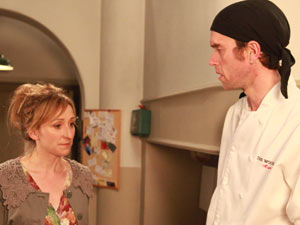 Emmerdale
bosses are currently keeping tight-lipped over whether the vow renewal will go ahead, as a tormented Ashley considers not turning up for the event - well aware that Laurel still has feelings for Marlon.
Bellamy, who plays Laurel, told
itv.com
of her character's future: "The story has run for about six months and it's getting more and more tense. And now it's getting to Christmas and it's a family time, and in a way it's worse because she's so not happy and she's in this family set-up.
"And she has to put on this show - that this is what she's decided, that she's wanting to stay with Ashley and it's all going to be okay. But of course, it's just not. The audience now knows that Ashley's found out, so you might think that the story's just finished there, but of course it hasn't - it carries on.
"And something else happens, which is going to be really awful and terrible, and it changes the whole thing. It turns the whole situation and the whole story upside down."
Emmerdale
airs Laurel and Ashley's big day next Thursday from 7pm on ITV1.
> Emmerdale Marlon faces huge wedding dilemma
> Emmerdale's Charlotte Bellamy: 'I wouldn't forgive Laurel'
> Read more Emmerdale spoilers and news
Watch a preview of tonight's
Emmerdale
double bill in the video below: