Emmerdale
's Laurel and Ashley return from their break with a big decision to make in tonight's episode of the soap.
Although Laurel (
Charlotte Bellamy
) enjoyed her time away, she's still annoyed that Ashley (John Middleton) organised the trip under false pretences - and there's tension between the pair as she considers whether she really wants a new life away from the village.
Nicola (Nicola Wheeler) and Sandy (Freddie Jones) are both sceptical over Ashley's idea as they advise the couple separately, suggesting that they'd merely be running away from their problems if they moved.
However, with Laurel still keen to save her marriage, can she be talked round by Ashley?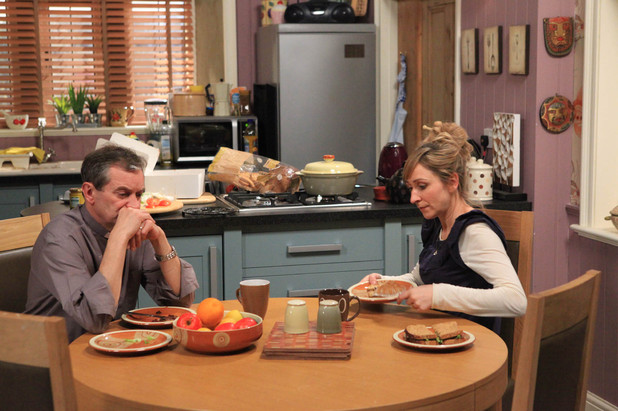 Emmerdale
airs tonight at 7pm on ITV1.
> Read our full spoiler for tonight's episode of Emmerdale
> Read more Emmerdale spoilers and news