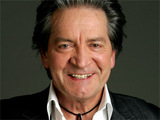 Emmerdale
star
Patrick Mower
has revealed that he now regards writing as his main career focus.
The actor, who plays Rodney Blackstock on the ITV1 soap, has been busy penning a children's book and a thriller in recent months.
Mower told
This Morning
today: "I've written a children's book which is finished, so I'm talking to a publisher about that. I'm a writer more than an actor now. Obviously I'm in
Emmerdale
, but I don't do too much in it. I've got a nice story at the moment, but I try not to do too much acting.
"The [other] story that I'm writing is a thriller. My lead character - well, he thinks he's the lead character! He's an Irish TV presenter, and he's based really on Eamonn Andrews. I got to know Eamonn really well - I was in a play in Dublin for about five weeks, and I used to play golf with him.
"So I had this idea of this chap who is very, very famous and he was going to get murdered. He happens to get murdered on the second page!"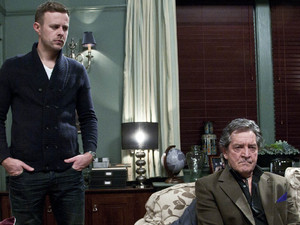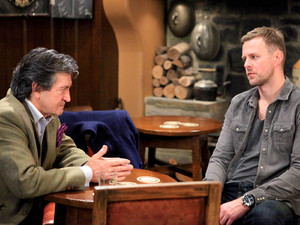 Mower also praised his current
Emmerdale
storyline, which has seen Rodney blackmail Carl King (Tom Lister) after taking the blame for a hit and run offence that he committed.
"Poor old Rodney. He used to be a millionaire, you see. It's one of those stories you get in soap," Mower explained.
"When he was a millionaire, one of the producers said to me, 'We've got a great idea, Patrick. What we're going to do is make you go bankrupt, you're going to lose all your money, and then we'll have a wonderful story. We're going to build you back up and you're going to become a millionaire again'. And then they changed producers, so I still haven't got any money!
"Rodney is quite a nice guy, but it's like the worm has turned. It's quite a nice story."
Emmerdale
continues tonight at 7pm and 8pm on ITV1.
> Emmerdale Patrick Mower hopes for bigger Rodney plots
> Read more Emmerdale news and spoilers
Watch a preview of tonight's
Emmerdale
double bill in the video below: