Emmerdale
and ITV bosses have today announced a new digital initiative which will expand the soap's storylines beyond the television screen.
ITV will use its online services to delve deeper into the show's plots, allowing characters to come to life outside of the regular episodes.
The broadcaster has entered into a partnership with the content design and creation agency Somethin' Else to work on the new project, which is currently in the user testing phase ahead of a planned launch later this year.
Emmerdale
's series producer
Stuart Blackburn
explained: "This is an exciting proposition for
Emmerdale
and will give us a unique opportunity to provide viewers with a more interactive experience.
"From discovering what characters really think about each other by following their private messages, to seeing unseen footage filmed on their mobile phones, our rapidly developing online initiative will bring new ways of telling stories."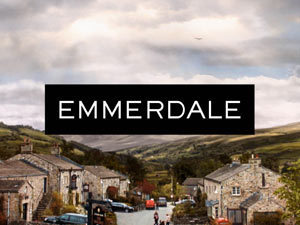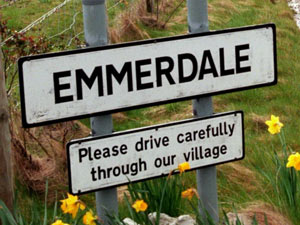 Ben Freeman, ITV's head of soap and drama for commercial and online, commented: "We are really excited to be working with Somethin' Else to expand the storytelling canvas for one of the nation's most-loved soaps. We aim to transform the franchise into a multi-platform brand, and hope that digital activity will become a key element to the
Emmerdale
franchise."
Paul Bennun, chief creative officer at Somethin' Else, added: "This is a true collaborative effort between dramatists and technologists, and puts Somethin' Else's knowledge of non-linear storytelling into relief.
"Once
Emmerdale
told stories only on TV. Very shortly it will become the first truly multiplatform drama aimed at a mass audience, its characters coming alive in a playful, social way. It's an honour to be working on a property of this scale with such a forward-thinking broadcaster."
More details are expected to be announced in due course, but ITV bosses have promised that the project will allow viewers to "bring the lives of their favourite characters closer to their daily world".
Emmerdale
airs weeknights on ITV1.
> Emmerdale star Natalie J Robb teases huge Barton stunt
> Read all the latest Emmerdale news and spoilers