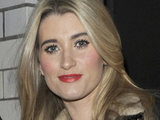 Emmerdale
star
Charley Webb
has admitted that her character Debbie Dingle will soon feel "betrayed" by her aunt Chas.
Debbie ends her relationship with partner Cameron Murray
(Dominic Power) next week after he declares that he's only staying with her because she needs his support through her daughter Sarah's illness.
Chas (Lucy Pargeter) later tries to make life easier for Cameron by letting him stay with her at The Woolpack for a while, which leaves Debbie stunned.
Webb told
Soaplife
of the break-up: "Cameron tells [Debbie] that he's going to be there for her and won't leave her at a time when she's going to need him the most. And this really gets to her. She's never relied on anyone in her whole life. She thinks he's only staying because of what's going on, rather than because he loves her. And that's not right."
"She is heartbroken - not so much that she's made a mistake, but because she knows she can't live like that," the actress continued. "If he's only staying because he feels he should, then why would she want him to? She's very strong and very focused as he leaves. She doesn't show her feelings, which is classic Debbie."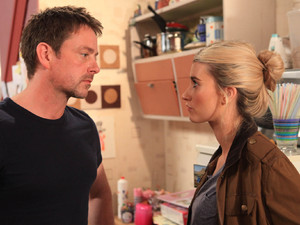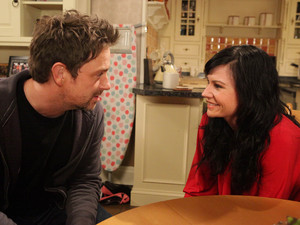 Asked how Debbie feels about Chas giving Cameron a place to stay, Webb replied: "She's furious. She feels betrayed completely."
Emmerdale
airs Debbie and Cameron's break-up on Thursday, March 1 at 8pm on ITV1.
> Emmerdale spoiler: Cameron vows to dump Debbie
> Emmerdale spoiler: Debbie turns the tables on Cameron
> Read more Emmerdale spoilers and news
Watch a preview of tonight's (February 23)
Emmerdale
double bill in the video below: