Emmerdale
's Barton clan wrestle with their consciences following Aaron's false confession in tonight's (April 3) episode of the soap.
Adam (
Adam Thomas
) is left stunned when he hears that Aaron (Danny Miller) has taken the blame for the garage fire, and he's keen to make things right by telling the police the truth.
However, Moira (Natalie J Robb) is determined not to see her son sent to prison, so she warns Adam to stick to the story - regardless of the consequences for Aaron.
Adam is torn over what he should do, but Aaron is strangely calm as he insists that everything's going to be fine for both of them. It seems that Aaron has a plan...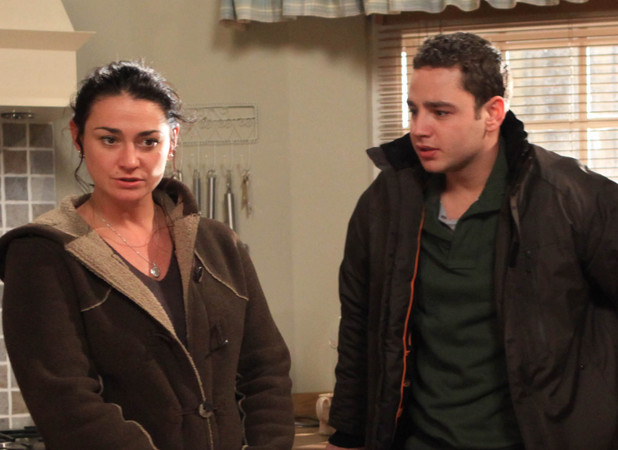 Emmerdale
airs tonight at 7pm on ITV1.
> Read our spoiler for tonight's Emmerdale episode
> Read more Emmerdale spoilers and news