Emmerdale
's Alicia Gallagher and Rachel Breckle continue to bicker over David Metcalfe in tonight's (April 4) episode of the soap.
Alicia (
Natalie Anderson
) is left feeling self-conscious after Carl comments on the low-cut tops she always wears, so when she asks David for his thoughts at the pub, mischievous Rachel (Gemma Oaten) accuses her of fishing for a compliment.
The women soon argue as they repeatedly insist that they don't fancy David (Matthew Wolfenden), but it's clear that neither of them is telling the truth.
However, just as it seems that a love triangle could be developing, Rachel admits that she's not the best match for David - insisting that he's interested in Alicia instead. Will an intrigued Alicia take this on board?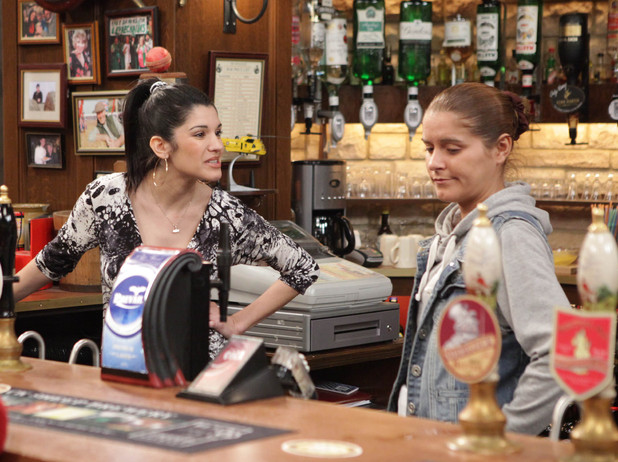 Emmerdale
airs tonight at 7pm on ITV1.
> Read our spoiler for tonight's Emmerdale episode
> Read more Emmerdale spoilers and news