2
Soaps News
POTD: 'Emmerdale' Sandy, Ashley showdown
Emmerdale
's Sandy Thomas finally stands up to Ashley by giving him some harsh home truths in tonight's (April 26) double bill of the soap.
Ashley (John Middleton) causes more problems this evening by urging Laurel (Charlotte Bellamy) to give him another chance, reminding his wife that he forgave her when she did something wrong last year.
Laurel is disgusted by Ashley's words, but it's Sandy (
Freddie Jones
) who puts him in his place - telling the troubled vicar that he's deeply ashamed of him.
As months of Sandy's pent-up anger and frustration pours out, it's clear that the Thomas family remains in tatters. Can they ever get back to normal?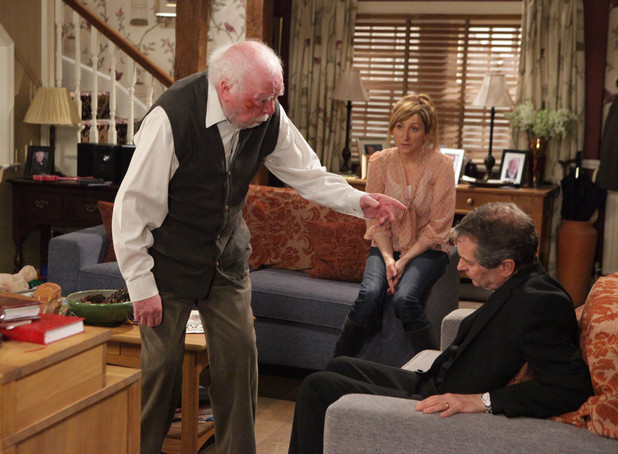 Emmerdale
airs tonight at 7pm and 8pm on ITV1.
> Emmerdale John Middleton: 'Fans avoid me over Ashley abuse plot'
> Read our spoiler for tonight's first Emmerdale episode
> Read our spoiler for tonight's second Emmerdale episode
> Read more Emmerdale spoilers and news
Get the Inside Soap magazine on your iPhone or iPad